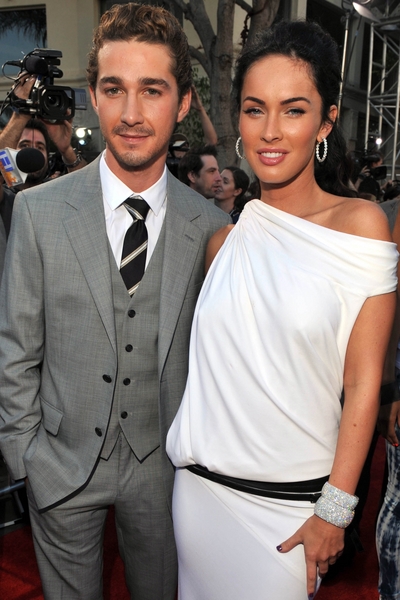 Photo: © Credit: © Lester Cohen/WireImage
Shia LaBeouf has earned himself somewhat of a "bad boy" reputation in Hollywood over the years. From bar fights to car accidents the 25-year-old has come a long way from starring on Even Stevens. In addition to bashing the second installment of the Blockbuster film triology Transformers–in which he stars–LaBeouf's most recent word vomit comes from the August 2011 issue of Details magazine where he admits that he and former Transformers co-star, Megan Fox, hooked up during filming.
"I never understood the separation of work and life in that situation," he says in the interview. "But the time I spent with Megan was our own thing, and I think you can see the chemistry onscreen…It was what it was."
Although this might not come as a complete surprise considering the obvious chemistry the two share on-screen, it's a bit of a bombshell that LaBeouf actually fessed up to it. Fox was fired from the third film after comparing the director, Michael Bay, to Hitler in an interview. (Aspiring actors, take note that this is probably always never a good idea.)
And sure, tons of celebrities experience their share of co-star hook-ups and random flings, but the general unspoken etiquette tends to be more "mum's the word" than divulging details about romantic rendezvous. I mean, look at how long it took for the Biebs and Selena Gomez to publicly showcase their relationship. And January Jones? The Mad Men star recently announced she's preggers with her first child and she won't even say who the baby daddy is!
So, we have to wonder in Hollywood–and real life–is it ever OK to kiss and tell? It's called a private life for a reason so to air your laundry, dirty or not, seems a bit like asking for drama. Fox has yet to respond to LaBeouf's comments, but what do you think–was his interview tongue slip a faux-pas or harmless banter?


Try on Megan Fox's hairstyles in the Makeover Studio!