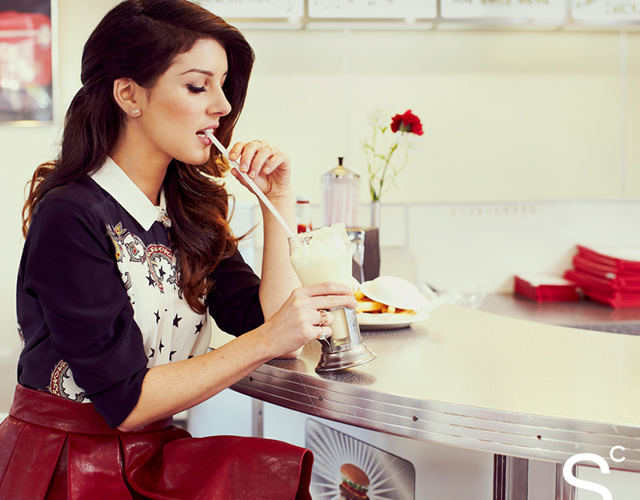 While many of us discover our favorite beauty products from a friend or occasionally even our mother, many celebrities pick up on their most coveted products on set. Shenae Grimes, star of the hit revival of "90210," is known for her laid-back style and wavy locks. She's been discovering some of her favorite products from her makeup artist and she shared some of her must-haves with us.
Grimes was introduced to a line of face products called Jan Marini about a year ago when her makeup artist for "90210" got her some. She swears by the face wash serum, acne fighting cream, and moisturizer. "It is incredible," says Grimes. "You know when you're washing your face and it burns a little so you can tell it's working? Yeah, that's the best part about Jan Marini!"
Besides the line of face wash, Grimes carries the perfect products with her when she's on the go. "I always have a really neutral lip gloss on me and a little mascara because a little mascara goes a long way," says Grimes. If it's a red carpet affair, she always has eyeliner on her.
Her favorite mascara is Revlon's Grow Luscious Mascara. "For mascara, I find that when it comes to the texture, it doesn't really matter, it's all the same, but the lash is what really matters, and you need to be able to really get in there, and that's definitely my favorite," Grimes says.
Check out what else Grimes has to say about fashion, her relationship and the upcoming season of "90210" in our latest editorial on StyleCaster News.
[Photo by Ben Fink Shapiro]