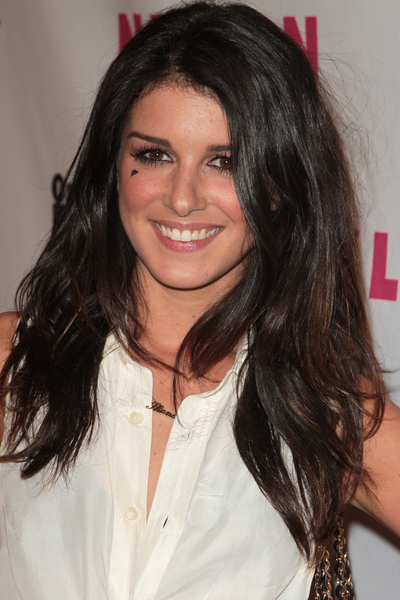 Photo: © RD/Orchon/Retna Digital
When 90210 star Shenae Grimes showed up at the Scream 4 premiere sporting a tiny black heart on her cheek, we thought she was just trying out an odd new way to accessorize. When she kept showing up to events with the heart, we started to get concerned–did she join some kind of beauty-obsessed street gang? Does the heart represent her turf war kills?
Turns out the temporary (thank god!) tattoo is part of a campaign to raise awareness for Japan. Called the Spread The Heart Movement, it was started by Shenae on her official website and is an attempt to get her fans to donate money to victims of Japan's earthquake victims.
While we commend Shenae for using her star power to raise awareness for a worthwhile cause, we think she might have found a little less inane way to spread the word. A heart face tattoo doesn't exactly scream "Help Japan!"
Maybe she should have taken a cue from George Clooney and organized a telethon, or something that got her message out a little more clearly. We don't understand how heart tattoos tell people to donate to earthquake victims.
Nice try Shenae, but next time, ditch the tattoo and just tell everyone to donate. We guarantee it will be a bit more effective and won't cause people to think you've gone all gangster on us.


Try on Shenae Grimes' hairstyles in the Makeover Studio!