Want to look totally sexy on date night? All you need to be a total vixen is the right makeup and a confident attitude.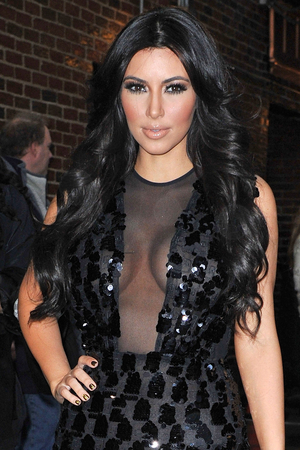 Photo: © Carlos Alvarez/Getty Images
Take an extra hour to get ready and really pamper yourself. Light some candles and run a bubble bath. When you get out of the shower, slather your body with a rich hydrating lotion and follow with a luminous shimmer. I like to use my Natural Beauty Inspired By Carmindy Luminizing Face Primer and apply it not only to my face, but also to my chest, shoulders and arms for skin that is sparkling and super smooth.
Now it's makeup time. Really go for it tonight and play with colors or looks that you would normally be too timid to try. My favorite vixen look is a modern smokey eye with lots of lashes and a light glossy lip.
Apply your foundation and concealer, and then "Carmindize" your face by highlighting under your brows on the inner corners of your eyes and on top of the cheekbones. I also suggest applying the highlighter around the perimeter of your lips for a full sexy pout. Dust a translucent powder on the forehead, eyelids, as well as around your nose area and chin.
Now fill in the eyebrows so they look well-groomed with a brow pencil and extend them ever so slightly. Line the upper lash line with a black pencil and follow with a shimmering blue steel hued eye shadow and sweep it across the lid and smudge it under the lower lash line. Apply a granite hue across the crease and finish off with two coats of black mascara on top and bottom lashes for a flirty fringe. The most perfect palette for this look is my Natural Beauty Inspired By Carmindy Instant Definition Eyeshadow Palette in Storm. This shadow collection contains all three shades you need and they are universal colors for all women of all skin tones. There is a little plastic cover labeling which shade is highlight, lid and contour so it's foolproof.
After the eyes are finished, blend a peachy-pink blush color onto the apples of the cheeks and finish off with a sexy, peachy-pink lip gloss—now you'e ready for date night! Go get him!

Try on sexy makeup in the Makeover Studio!
As an established makeup artist, many beauty brands send me samples of their latest products for consideration. I only write about the items that I truly love and I always abide by Daily Makeover's Editorial Ethics Pledge in each of my Positively Beautiful posts.