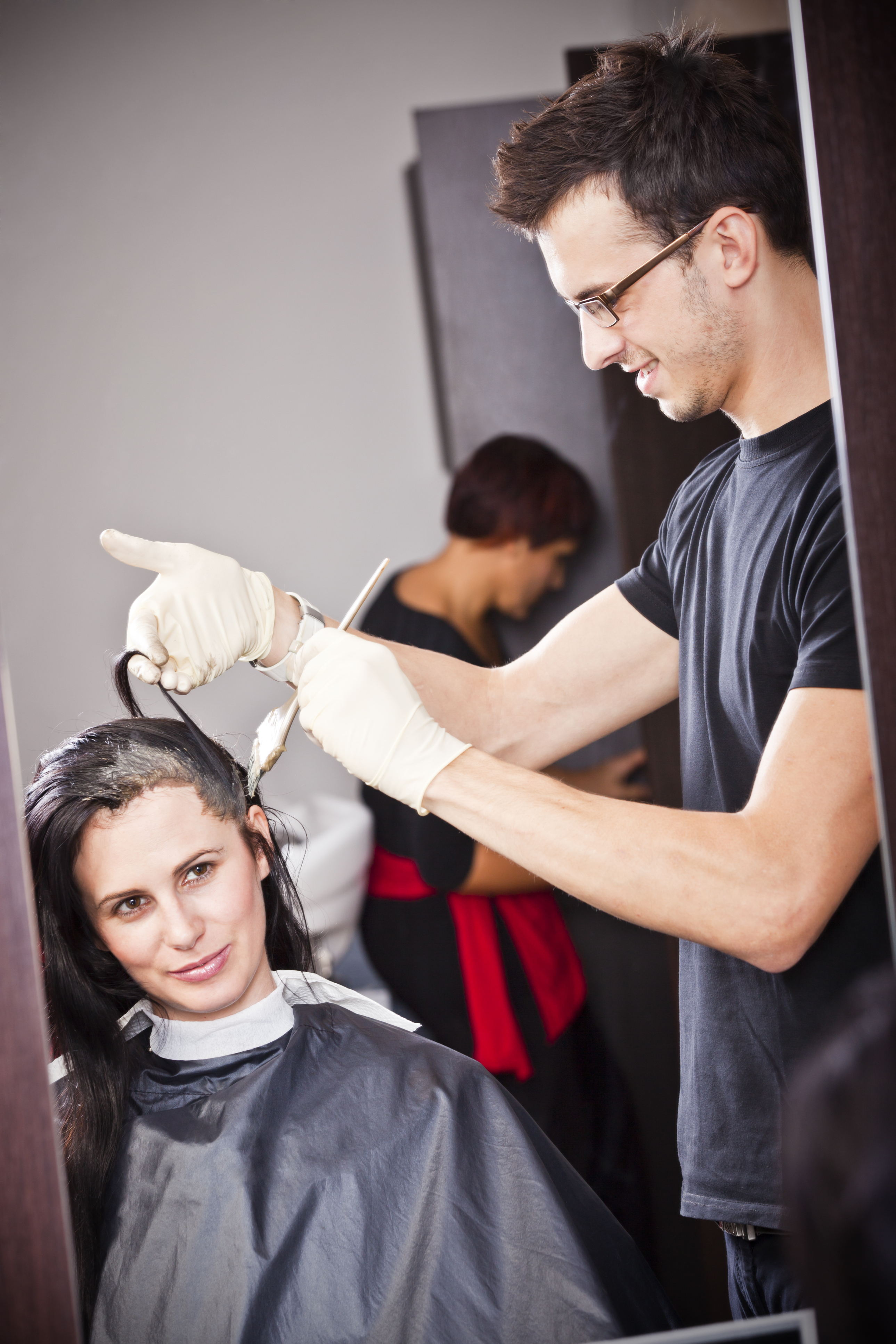 It's a rarity these days to meet a woman with virgin hair. Whether it's because she's bored, she hates her natural hair color, or she simply can't resist pastel hair dye, hair coloring has become the norm. So, when you're knee deep in hair color options — semi-permanent! demi-permanent! hair chalk! — understanding which will work best for you is important.
Semi-permanent hair dye is one way to go, and for the full insider scoop on what you need to know on the product, we talked to Jacob Schmidt, a colorist at Serge Normant Downtown Salon in New York City. Below, Jacob explains semi-permanent hair color.
MORE: 10 Things No One Ever Tells You About: Coloring Your Hair
Beauty High: What's the difference between semi-permanent, demi-permanent, and permanent hair color? 
Jacob Schmidt: At lot of times in the salon, clients have minimal grey, and semi-permenant has no ammonia so it doesn't shift the natural color, it stains the color so it fades out in the wash. Demi-permanent does alter your color, and it's often used for brassy or faded hair and over highlights. Also, you can use fun colors like purple or blue or yellow, so if you want to play with fun colors demi-permanent is the way to go.
Permanent color does have ammonia and that's what's enabling the color to alter your own natural hair. The colors now are so amazing and they cover really, really well. They make the hair quite shiny. It's not like your grandmother's hair color any more!
MORE: Pastel Hair Dye: Everything You Need to Know About the Trend
Is semi-permanent a good option for at-home color? 
There are so many variables with it, like Nature Color from Whole Foods is great, but when you do color at home there are disadvantages. You miss spots, or it can start to look blotchy and sometimes matte, and you wind up having to go to the salon anyway. If you're doing it at home, you should go to the salon every three or four times for highlights or a gloss to make it shiny. Nature Color is really good for people who are allergic to hair color, but there is soy in it so just investigate a bit before you use at-home color.
Right now, there's Color Wow by John Frieda. It's a powder that's waterproof, so in between appointments you can put it on the roots and it just shadows the color a little bit. That can give you another week or so if you're on vacation or you can't get to the salon, just so you keep up with your hair.
Who should be using semi-permanent? 
It depends on how coarse your hair is and how resistant it is to color, so it's a good way to introduce yourself to hair color. Nowadays, there are so many good colors that you can go permanent and it can look super natural. It's something you can use to play around with color before you commit to something.
Image via Mbirdy/Getty Images