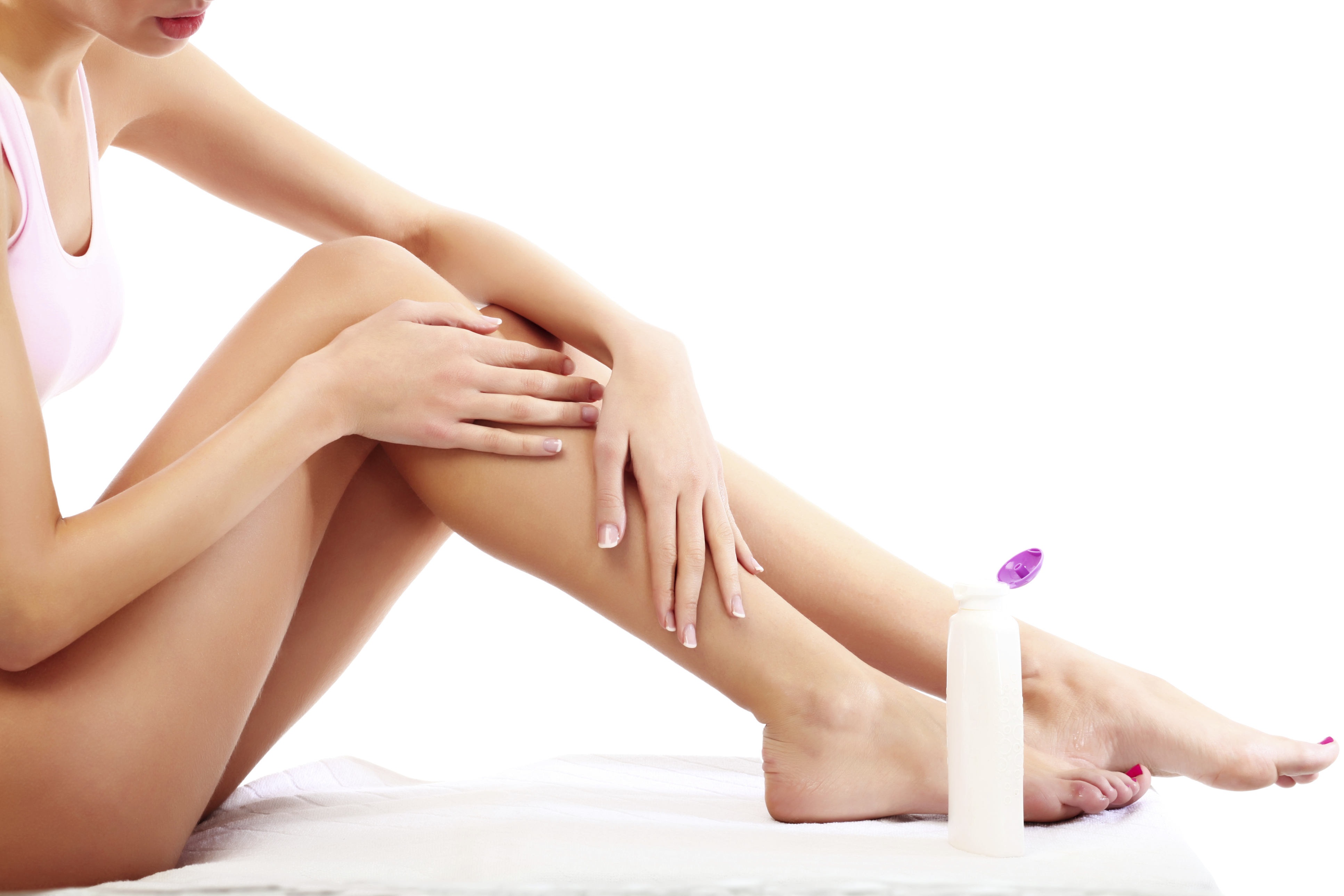 Besides just being safer than soaking up a bit too much of a UV-index, we love self-tanner because it helps us transition some very pale winter skin to a nice, sunkissed glow in time for shorts season. The downside? It can be a bit intimidating if you're not sure how to use the product. To help you figure out exactly which self-tanner to use (and how to use it), we've put together a guide below.
First off, exfoliate: Before you even get started, you must exfoliate your skin. Slough off dry, dead skin with a scrub (if you don't already have one, you can make a DIY body scrub) so that the application of the self tanner is smooth and even. If you're going to be using the tanner on your legs, make sure to shave, too.
MORE: How to Find the Best Self Tanner for Your Skin
Next, moisturize: After your skin is prepped, use a lightweight moisturizer to hydrate your skin. Regardless the type of self tanner you're using — mousse, lotion, or spray — the moisturizer will help the application to be smoother. Plus, moisturized skin simply looks healthier.
For the beginners:
If you've never used self tanner before, the best way to ease yourself into the process is with a gradual tanning moisturizer. Apply the lotion over your entire body every day when you get out of the shower and typically in about 3 days, you'll begin to see a tan. Even though you need to plan ahead for using a gradual tanner, you lower your risk of streaks and uneven application that can happen with instant tanners. Try Jergens Natural Glow in either Fair to Medium or Medium to Deep, depending on your natural skin tone.
For the regulars:
For those of you who've been using self-tanner for some time, you likely have a favorite when it comes to tanning, but there's always something new on the horizon! Self-tanning wipes, which are easy for travel and make application no muss, no fuss, are a fantastic option if you know what you're doing (i.e., you know what it takes to not have orange, streaky skin). Try Kate Somerville Tanning Towelettes for your body, which we love because our skin feels clean and smooth afterwards.
MORE: Body Waxing 101: Everything You Should Know
For the pros:
Ladies who are experts with self tanner understand exactly what to do with it, and you're ready for the tanners that last for weeks. With a tanning mitt (used to apply instant tanner so that your hands don't turn orange), apply a long lasting tanner like Vita Liberata's Phenomenal Mousse, which keeps your skin tan for 2-3 weeks — which is four times longer than your usual tanner. Only use this product if you've got the skills you need to apply around tricky areas (ankles, knees, and elbows) and you know how to apply evenly so you don't have streaks.
Once you're done: After you apply any kind of tanner, remember to wash your hands. If you can, use latex gloves or a tanning mitt to apply your product so that your palms don't turn orange, but always remember to wash your hands afterwards.
If you make a mistake: The best way to fix streaks? Grab a cotton ball and lemon juice or nail polish remover, and gently drag the cotton ball over the streaks, lightly repeating until the tan is even. While you're applying, remember that you can always add more, but removing tanner will take some tricks.
One final note: Just because your skin is tan doesn't mean that you don't need to apply SPF when you go outside. Some tanners, especially face tanners, come with SPF in the formula, but you should still be using sunscreen. This may sound obvious, but so many women skip out on sunscreen because they feel they don't need it. Don't skip it, ever.

Image via Blue Cinema/Getty Images