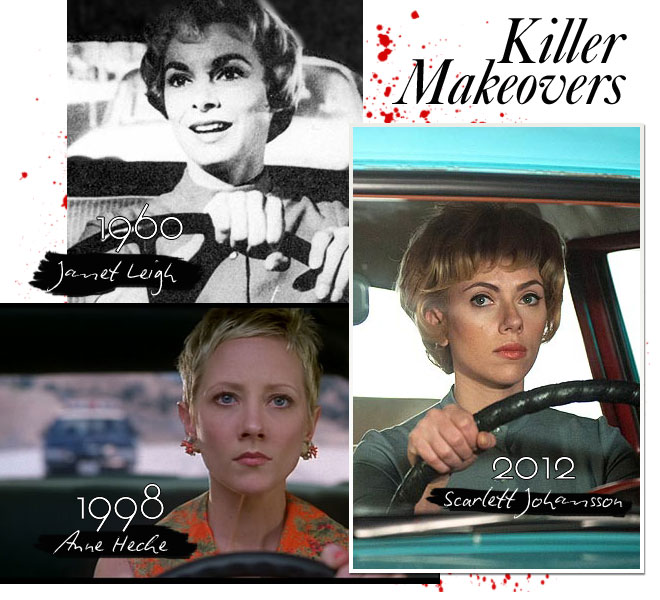 Scarlett Johansson and Jessica Biel star in the upcoming film, Hitchcock, which follows the life of director Alfred Hitchcock during the making of Psycho. So it's basically a movie within a movie.
This isn't the first time Psycho has gotten a makeover. Anne Heche and Julianne Moore took on the leading lady roles, originally portrayed by Janet Leigh and Vera Miles, in 1998. While the 90s version tried to update the look of the film with modern clothes and hair, you can expect to see Johansson and Biel in retro regalia.
Are you excited to see these two stars take us back to 1960?