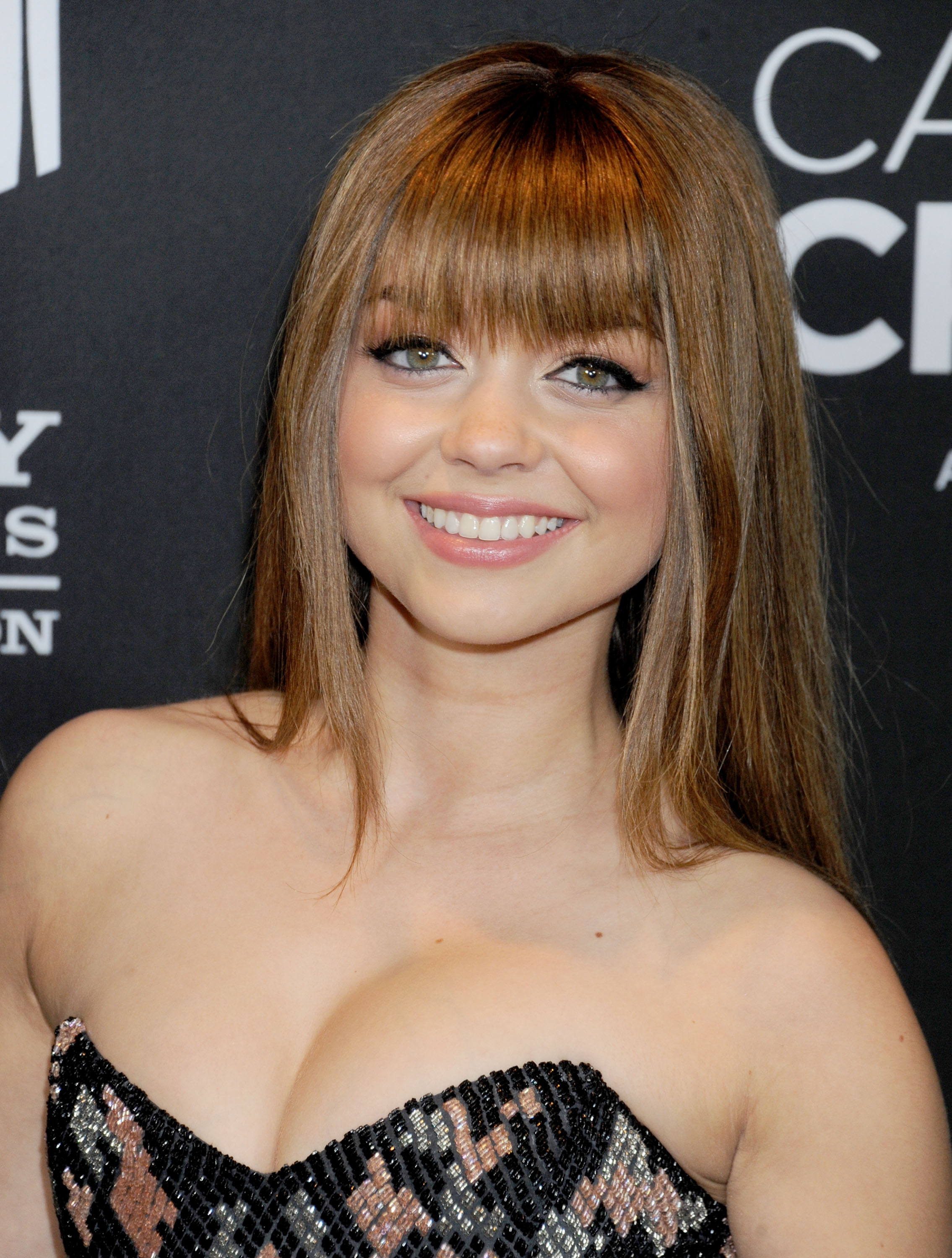 Modern Family star Sarah Hyland showed up to the premiere of Lifetime's Call Me Crazy: A Five Film with a brand new accessory: bangs! Her eyelash skimming fringe is wispy at the ends, so her beautiful eyes are still visible.
Turns out the bangs aren't here to stay, though. "They're actually clip-on bangs!" Hyland told People. "If you want a change for the night, just for the night: clip-on bangs!" Sarah isn't the first to fool us with a new hairstyle; many celebs have done in the past. One thing is for sure: She should head to a salon immediately to get them permanently cut. Not only are the bangs flattering, but they make her look older, and since the 22-year-old is constantly being typecast as a teen, this new hairdo could help her land some bigger, more mature roles.
What do you think of this hairstyle?