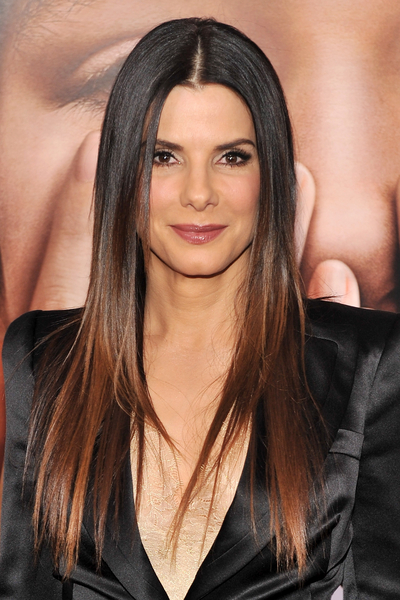 Stephen Lovekin/Getty Images
Sandra Bullock stars in the upcoming film, Gravity, where she'll bare it all with co-star George Clooney. And no, we don't mean like that.
The actress is being forced to go sans makeup in the new film, which was an order straight from the director's chair.
"God help us all when my face comes rushing at you with no makeup on," Bullock said in an interview with USA Today. "I'm going to apologize now, but Alfonso, in a brilliant move, said, 'No makeup'."
The Alfonso whom Bullock is referring to is none other than Alfonso Cuarón, the director and screenwriter behind films like Harry Potter and the Prisoner of Azkaban and Y tu mamá también.
UK Bans Julia Roberts & Christy Turlington's Ads!
And, in an even more surprising twist, the film—a sci-fi thriller in which Bullock and Clooney find themselves drifting afloat in space–will be shot in 3D, which will make for some heavy close-ups with no chance of hiding any of the A-Listers' flaws.
"There are scenes where you say, 'This is where you have to let go and let God take over,'" Bullock added. "And, thank God, there are no nude scenes."
New Video Spoofs Airbushed Ads
Although we won't hold our breathes for this no-makeup movie trend to catch on, in a day and age where extreme airbrushing is the norm, it's refreshing to see such huge stars who are willing to go against the grain! Gravity is set to open on October 19.
What do you think about Cuarón's no-makeup rule? Tell us in the comments below!