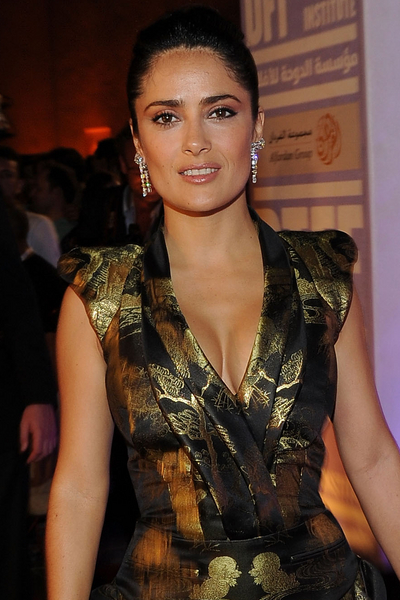 Photo: © Michael Buckner/Getty Images for DTFF
Salma Hayek will launch an all-natural beauty line in 2012.
The Mexican actress–who is well known for her flawless skin and sleek hair–has used "family secrets" for the line, called Nuance, which will be sold at CVS.
She told T magazine, "I always wanted to do this because my grandmother, who was a beauty, she died at 96 with no wrinkles. And you should see my mother! We have some family secrets. Have you heard of tepezcohuite? You know how if you burn the stone of the mamey fruit and rub it on your eyelashes it makes them grow?"
Salma–who is married to Francois-Henri Pinault–also revealed she likes a man to fall in love with her inner beauty.
She said, "I think it is important for men to learn to follow someone's essence. So regardless of what happens to the body, they can stay in love. For women it is easier to have a relationship with someone because of that. For a man, they need to not just look at you as a human body, but as a fellow soul. But so many of them don't, you know."


Try on Salma Hayek's hairstyles in the Makeover Studio!