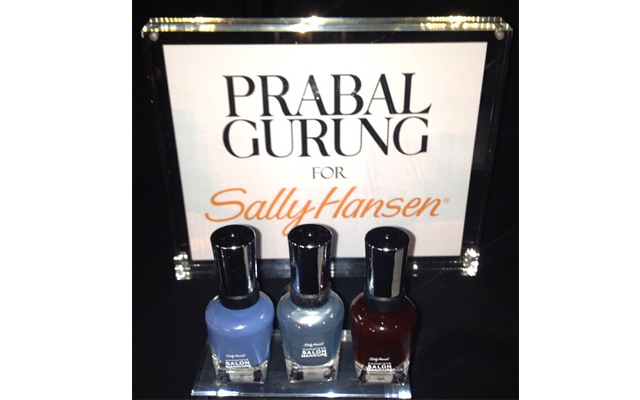 For its fifth consecutive season with Prabal Gurung, Sally Hansen has created another gorgeous nail collection for spring. Consisting of three bold hues, the range was inspired by contemporary artists Anish Kapoor and Amie Dicke, who are known for their geometric and biomorphic sculptures — made out of mostly raw materials like granite, limestone and marble.
The three shades include Resurrection (a greyish-blue), Apparition (a gunmetal) and Angel Bite (a deep red). For the show, manicurist Traceylee designed a "blood drip" manicure using Angel Bite on the nails, and just two coats of Angel Bite on the toes. The bold hues will be available for purchase for a limited time beginning in the spring for $7.99 each.
What do you think of the shades? Are you surprised to see an oxblood hue for a spring polish?