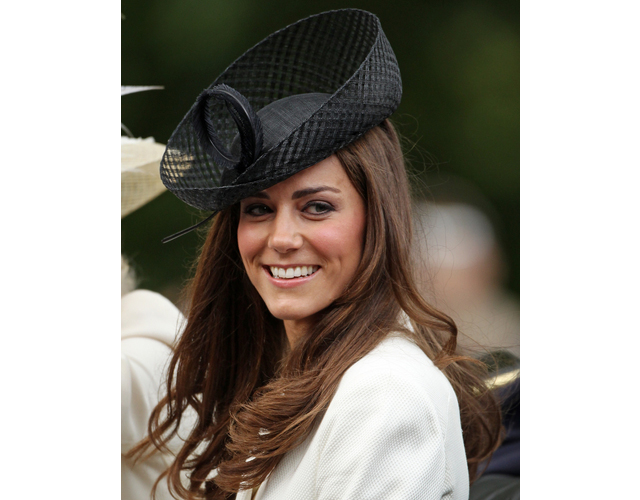 2012 was a wild ride for beauty. We had ups (like Anne Hathaway's pixie cut) and downs (like anything Snooki's done, basically ever), and through it all, we've managed to keep the trends we love and toss the ones we hate. Recently, Sally Beauty Supply conducted a beauty survey for superlatives of 2012 and while some of the results are spot on, a few of them have us second guessing ourselves. Take a look at the findings below and let us know if you agree with the polls.
Best Celebrity Hair queen and king went to Kate Middleton and Brad Pitt. We're not shocked by these results because, well, have you seen these two? Even in a windstorm, Kate's hair manages to look like it belongs in a shampoo commercial. Brad's still got it, even with a hint of grey in his goatee. Bravo to these two for setting the bar. If you're wondering who won the Worst Hair accolade, it was Snooki and the cast of Duck Dynasty. Also, not a shocker.
Best Hair Trend of the year was braids with 31% of the vote, followed by pixie cuts and brightly colored streaks in second and third. Considering that our Pinterest homepage is littered with braids and pixie cuts, we can completely get behind this statistic.
44% of women said their go-to nail polish color is pale pink, more so than a French manicure or fire engine red. Maybe we've just been painting up a storm lately, but it seems like pale pink nails need to be kicked off the pedestal by a fun, bold color.
Glitter and rhinestones were voted the best nail trend of 2012. We're all about a good glitter gradient, plus it's a foolproof way of glamming up your nails.
60% of women revealed they can't live without a blow dryer. No wonder there's so much heat damage happening to hair. We're attached to our blowdryer too, but we want to know what your can't-live-without product is.
Images via Getty
Would you vote differently than these results have shown? Tell us your beauty superlatives in the comment section below!