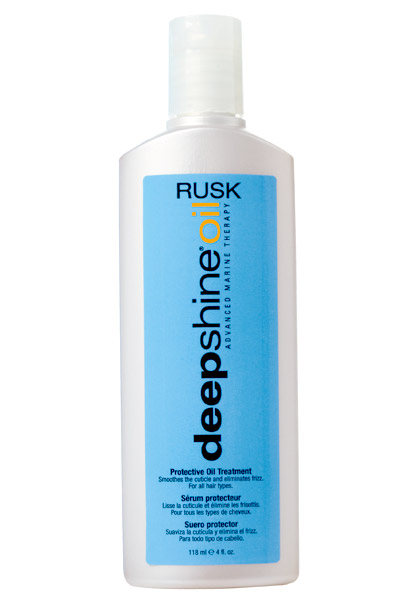 As we approach those scorching hot summer days, it's getting increasingly more difficult to not only control frizz, but to also protect hair from the unbearable humidity. Chock full of minerals like magnesium, calcium, manganese, and zinc, this argan oil-enriched treatment from Rusk works to improve hair's elasticity, leaving it frizz-free and more manageable for day-to-day styling. Also used as a finishing product, it protects hair from damage caused by environmental factors, chemicals, and excessive heat; all while helping prevent color fading. Its lightweight formula strengthens the hair fiber, offering silky smooth, shiny hair that's sure to hold up through even the most blistering heat.
Price: $30.00
Where To Buy: stylesource.com
As one of the web's largest beauty sites, DailyMakeover.com constantly receives products from beauty companies for editorial review. Please read our Editorial Ethics Pledge if you'd like to know how we select products to feature.