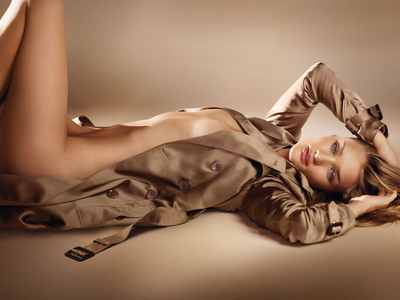 Photo: © Credit: Getty Images
Rosie Huntington-Whiteley nearly bares it all in her new ads for Burberry.
The Victoria's Secret model and Transformers: Dark of the Moon actress has teamed up with the brand to become their first Burberry Body, making her the face and body of the company's new fragrance.
Rosie said, "It's a huge honor to be working with Burberry again, a brand that put my career on the map and helped launch me. To be asked to be the first 'Burberry Body' is an amazing compliment."
Chief creative officer Christopher Bailey, who handpicks up-and-coming British stars to appear in the label's advertising campaigns, added, "Rosie's effortless style and her staggering beauty made her the natural choice as the first Burberry Body."
In the pictures, shot by renowned photographer Mario Testino, the 24-year-old model flaunts her stunning figure in a strategically styled Burberry trench.
Rosie, who lives in Los Angeles with her British actor boyfriend Jason Statham, is also the spokesmodel for the British heritage brand's beauty range.


Try on Rosie Huntington-Whiteley's hairstyles in the Makeover Studio!