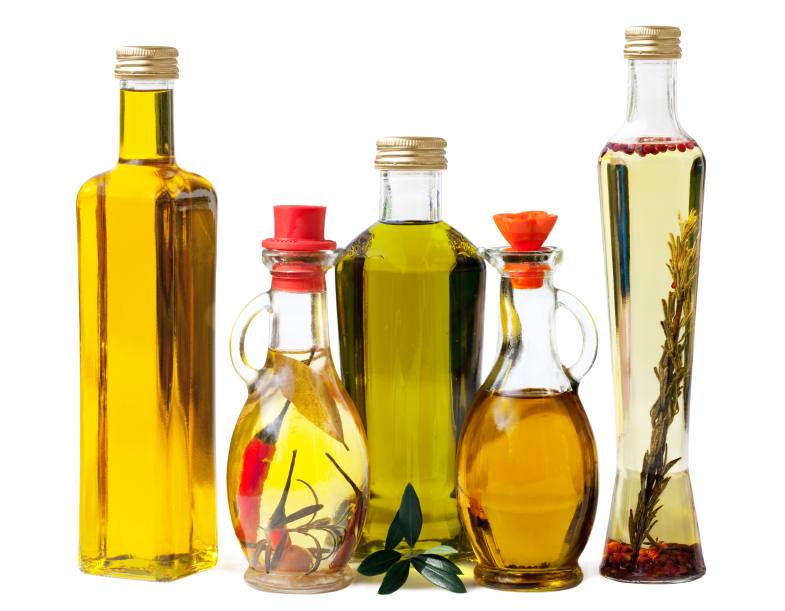 Take it from us, rosehip oil may just be primed to become the next "it" oil. We're already incorporating it into out beauty routines, but maybe it's time you did, too. Quickly absorbed by the skin without leaving an oily residue, rosehip oil has the ability to leave skin glowing, healthy, and youthful.
One of the benefits of rosehip oil include is that it's a great natural moisturizer. "Research has indicated that it may have benefits for reducing some scars, as well as reducing redness and facial puffiness and improving the quality of  skin for those suffering from acne," says international makeup artist and skin care consultant Karuna Chani, who also points out you can turn to this oil for help reducing the appearance of aging skin by shrinking wrinkles, crow's feet, and fine lines, plus, treating dry skin.
MORE: Secret Beauty Ingredient: Olive Oil
Many of the benefits of rosehip oil come from it containing high concentrations of essential fatty acids, which helps to hydrate the skin. "This can increase the production of collagen and elastin, and aid in cell turnover without irritation. It can also help combat sun damage," says Danae Markland, Licensed Esthetician, PCA SKIN senior director of education.
"Rosehip Seed Oil is rich in vitamin A acid, which promotes collagen production and balances moisture. It also helps restore skin's elasticity, reduce broken capillaries, and balance sebaceous gland function and uneven pigmentation. It is particularly beneficial to dry, irritated and mature skin. Rosehip oil is also effective for treating scars," says Terese Linke, global spa training and education director for Amala beauty.
Rosehip oil may have been used for ages (there's record of it going back to Cleopatra's time) but it seems to be getting increasing attention of late. Are we changing? Are we turning away from chemical compounds and toward of natural healers? Whatever the case may be, we're glad that natural, effective products are getting the attention they deserve.
Image via Istock