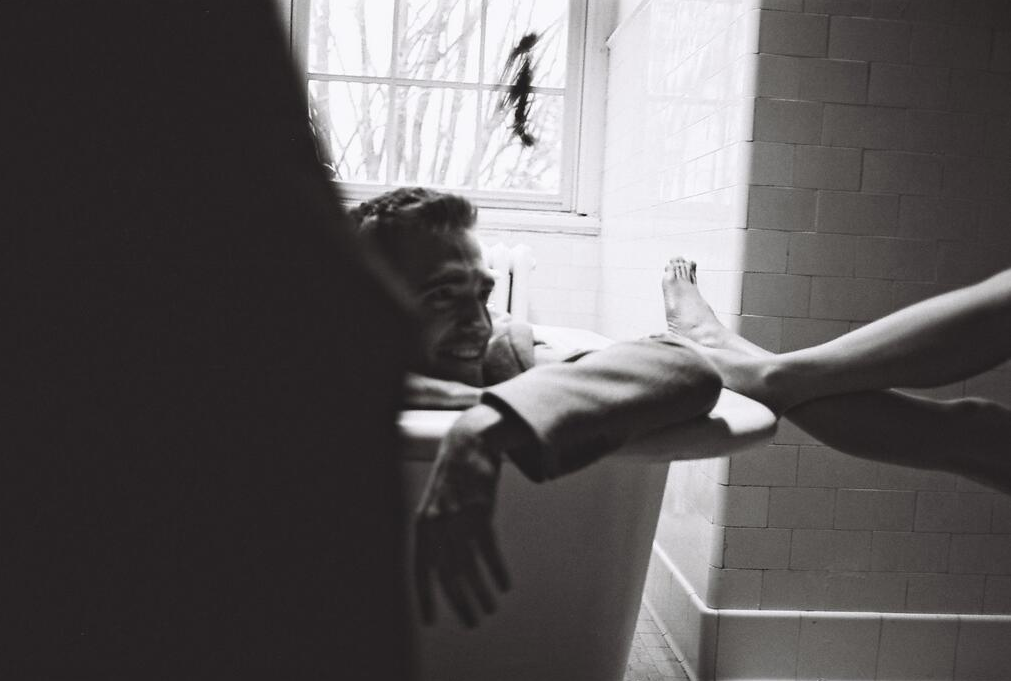 Besides dating Kristen Stewart for so long, this may be the oddest thing we've ever seen R-Patz do. After inking a $12 million deal with Dior fragrances for men, a shot from Robert Pattinson's Dior Homme Parfum ad has been leaked. The behind-the-scenes picture, above, was posted on Dior's Twitter with the hashtag #DiorRob, noting, "A new story is about to start."
While we're all waiting for the Dior ads with bated breath, we're happy to have a taste of what they'll look like. Rob with women practically falling all over him isn't anything new, but this shot seems a bit conservative for the actor. If there were anyone who could wear a suit in a bathtub, it would be this famous vampire, but we're hoping that the finished ad will make a bit more sense.
Tell us: Do you like what you see so far for Rob's Dior Homme Parfum ad? Let us know what you think in the comments below!
Image via Twitter
More From Beauty High:
10 of the Highest Paid Celebrity Beauty Campaigns
Brad Pitt's Latest Chanel Campaign Adds Models Into the Mix
Selena Gomez Morphs Into a Mermaid For Latest Fragrance Ad