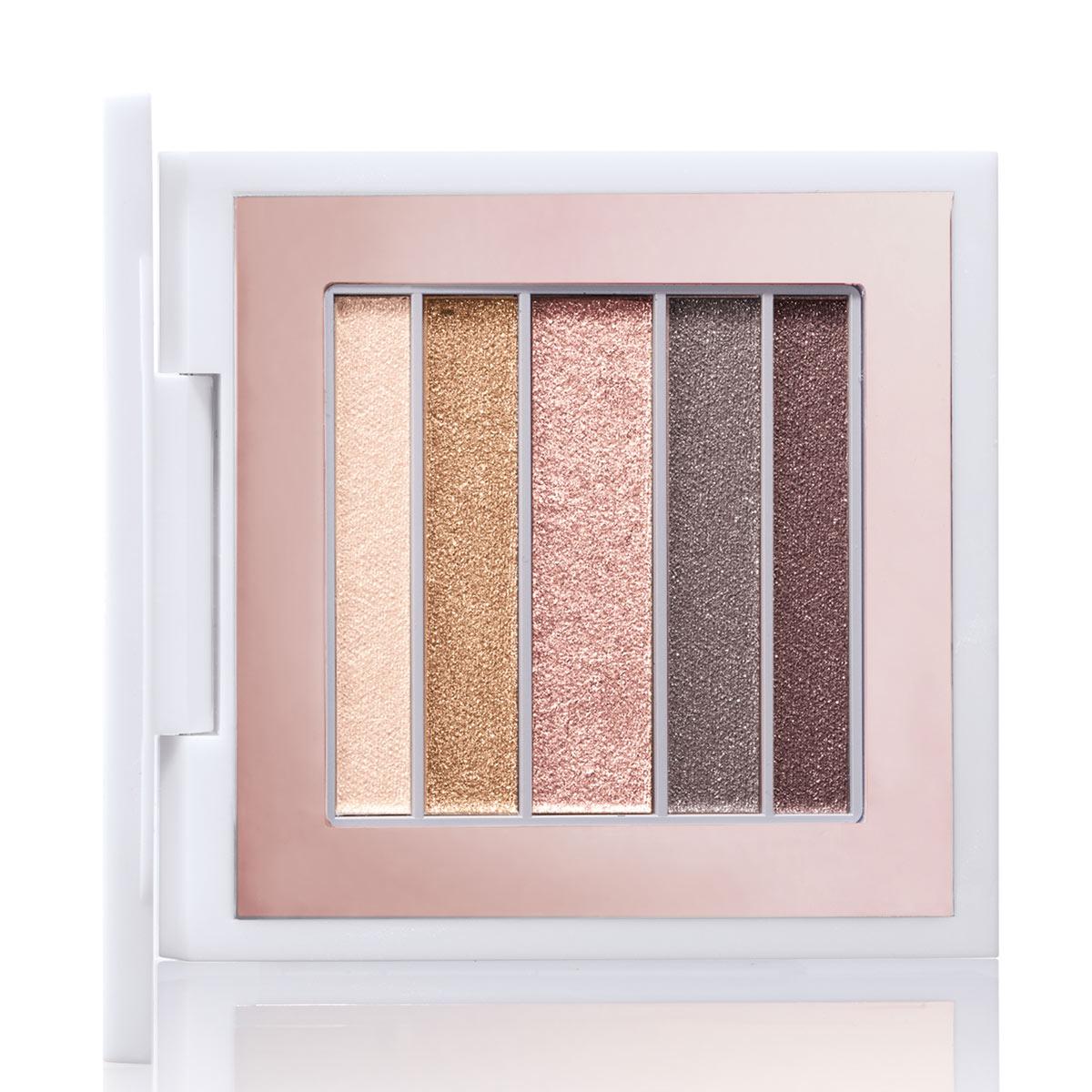 At Beauty High we constantly have new products crossing our desks and are always on the hunt for the next best thing. "The One Thing" is our way of sharing with you that must-have product that you need to introduce to your lives right now, whether it's from a drugstore or a department store.
Rihanna's limited-edition collections with MAC Cosmetics have sold like wildfire (as in, they have gone on sale and literally sold out within minutes of online access). The upcoming RiRi (Hearts) MAC Holiday collection is expected to be no different, with two new lipstick shades, the comeback of RiRi Woo, and an irresistible nail lacquer and liners. But, what stole our attention this time around was the Veluxe Pearlfusion Shadow in Phresh Out, an irresistible shadow palette featuring five eyeshadow shades with a hint of shimmer ranging from pearl and bronze hues to a deep plum.
While we know that getting your hands on these limited-edition items takes some skill (and fast computer mouse movements), here's why this palette is The One Thing this week. Remember to set a reminder for December 12th, when it will be available in stores!
MORE: Rihanna Tries Out a Bob, Again: Love It Or Hate It? 
What Makes It Different:
This is pretty obvious, but we'll spell it out for you anyway. Guys, RiRi collaborated on this palette, excuse us, this "Phresh Out" palette, to bring you five shades to make your eyes pop, and we must say she did a pretty good job. The girl knows how to look good.
While you may not be a pro at a smokey eye, you can certainly swipe on one shadow at a time. So why not have five in one place, to switch up throughout the week?
The exclusive white and gold packaging won't be around for long (like we said earlier, they tend to sell out in minutes) so if you like limited-edition products, snatch it up.
Why It's The One Thing:
A palette that can give you a gorgeous smokey eye (or simple, subdued neutral hue) all in one product has certainly got our vote. Not to mention the fact that the lightest shades can be used as highlighter for a "phresh" glow. Plus, it has RiRi's magic touch, so it has double our vote, alright?
MAC Cosmetics RiRi (Hearts) Holiday Veluxe Pearlfusion Shadow in Phresh Out, $44, available on maccosmetics.com Dec. 12 – Jan. 9