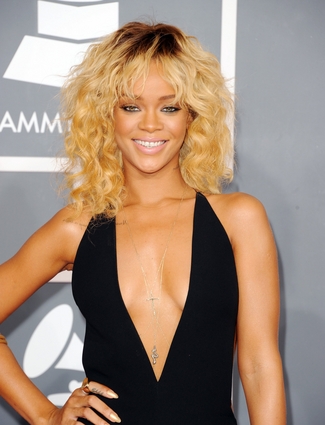 Photo: Getty Images
Rihanna wants to venture past her partnerships and pursue her own fashion line. Someone's following in Kanye West's footprints.
Madonna Launches Footwear Line with Aldo
"I'm really pursuing a fashion line of my own," Rihanna told Ryan Seacrest. "I want to design. This is also a road that I want to earn it. So I'm working with designers. Designers that I respect, and [fashion] companies that I respect. I want people to really trust me before I just say 'Buy it, because it's mine."
Kardashians Launch Lingerie Line
The singer has designed apparel and accessories with her collaboration with Armani Jeans and Emporio Armani Underwear. The fall collection was very successful and the spring line of 7 to 10 pieces will be hitting stores soon. You can get a sneak peek of the line in their ad campaign starring the singer.
Here is another celebrity-turned-designer. Do you think Rihanna's line will be any different from the others we've seen in the past? Maybe she'll be alongside Kayne at Paris Fashion Week this fall.