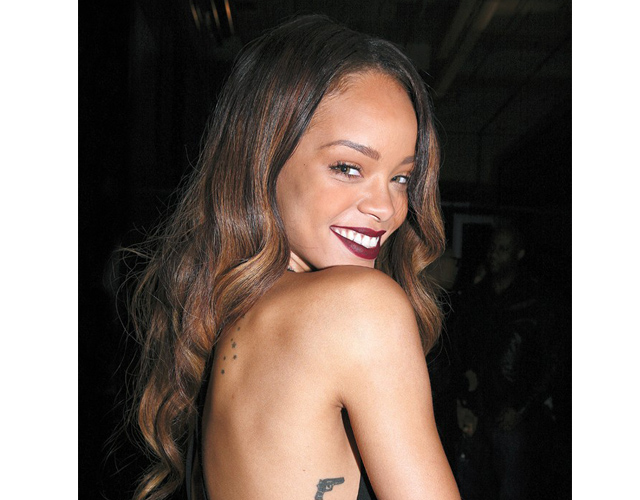 MAC Cosmetics has yet to disappoint with a collaboration announcement. Straight off the heels of the MAC Archie's Girls collection, the brand is teaming up with Barbadian songstress Rihanna for a new collab – but not just one, four. Rihanna (whose birthday is today) debuted the first of four color collections (known as RiRi [hearts] MAC) herself on Twitter this morning announcing that she was a "#MACgirl" and had designing the packaging and products herself.
The first collection, RiRi Woo was inspired by MAC's Ruby Woo (and the lipstick's famed ability to work on everyone's skin tone) and will launch in time with one of Rihanna's concerts, on May 4-5 (and is pictured below). There will also be a summer collection which will include two more lipsticks and a powder blush. For fall, there will be 16 new products (four new lipsticks and a lipglass version of RiRi Woo) and false lashes. And finally, to round out the year there will be a holiday collection which will include ten items including a nail polish, makeup bag and more lipsticks.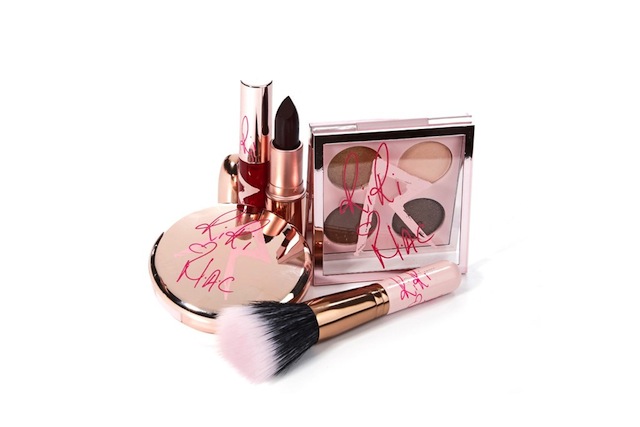 As for the packaging, it is a fun rose gold and pink color and decorated with RiRi's famous "R" sketch. Rihanna has multiple fragrances but this will be her first foray into cosmetics. When it came to cosmetics, Rihanna was hands-on. "I really got to play," she told WWD. "There's so much to choose from, and you can mix different textures with different colors and different greens in different eye shadows. I learned so much about the detail of makeup and what makes things look different. What makes it apply different is really important. Every little detail is important."
She also took special care in creating RiRi Woo, because she wanted it to stand up to the original, Ruby Woo. "It's difficult to get a red lipstick that beats Ruby Woo because it works with every skin tone. I had so many different samples to choose from and so many different colors underneath – blue, yellow, orange and pink bases. And I got to pick one that worked, and I tried it on all my friends to make sure it worked on all of our skin tones."
We for one can't wait to try out the new collection – and are thrilled to see how this four-part collaboration pans out. What do you guys think of Rihanna and MAC teaming up?
[Images via WWD]