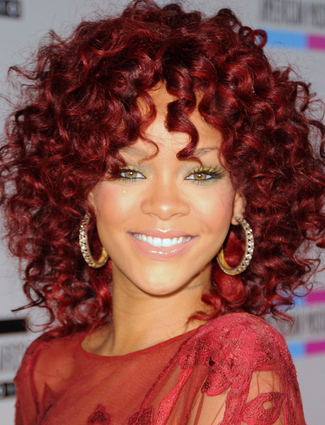 Photo: Revlon
Rihanna has been added to the exhaustive list of celebrities set to host fashion-centric reality TV shows this year. The Bayesian pop star will judge a 10-part series on Sky Living, in which a cast of designers compete to outfit her.
Try on Rihanna's hairstyles in the Makeover Studio
Rihanna will don the winning design on stage at London's Wireless festival this July, alongside the likes of Jessie J and Calvin Harris.
"I've always had a great love of fashion," Rihanna said. "It's a constant source of inspiration and is a big reason why I've grown into the artist I am today."
Nicola Roberts, star of U.K. pop group Girls Aloud (think Spice Girls for the new millennium), will play Robin to Rihanna's sartorial Batman. The English songstress recently shared her excitement saying, "I was so flattered when [Rihanna] asked me to work with her on this show and… to be working on finding a new up-and-coming designer."
Elle Vs Heidi: The Reality Feud
With Elle Macpherson's Fashion Star coming to NBC and Project Runway's All Star season airing on Lifetime, will you tune in to Rihanna's new show?