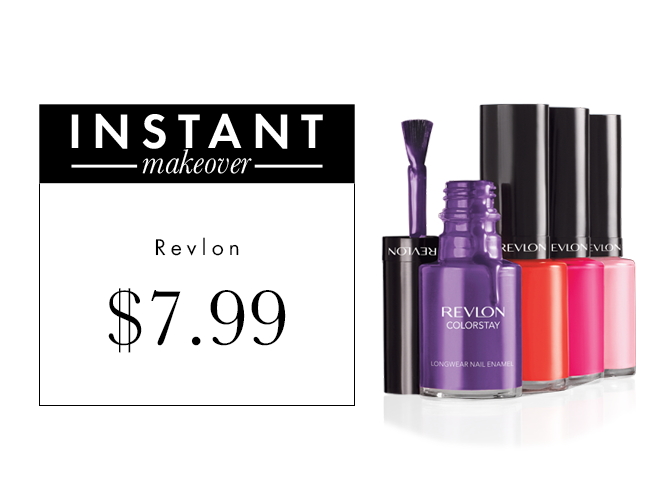 Occasionally we come across a product that bestows an immediate glow, changing our look (for the better!) in an instant. Since we'd be remiss to keep them to ourselves, we highlight these genius finds in our Instant Makeover series.
When gel manicures first came onto the scene, they were an exciting new addition to the already vast mani options. Finally, a manicure that would last for weeks without chipping! Then people started trying them and realized what a pain they were. All the curing under heat lamps in between each step really added on the minutes, making it a painstakingly long process. Now Revlon offers an at-home gel manicure without all that waiting time.
The ColorStay Gel Envy Nail Enamel ($7.99, ulta.com) is a two-step process that you can do yourself. First you apply the color, which also serves as a base coat, and then you finish with the Diamond Top Coat ($7.99, walgreens.com). The best part? There are no lamps involved.
While the polish goes on like any regular nail polish, it definitely looks more like a gel manicure when you're finished, and It's supposed to last up to 11 days without chipping. I'm only on day two of the mani experiment, but so far, so good.
Read more: 10 Nail Polish Colors Every Woman Should Own