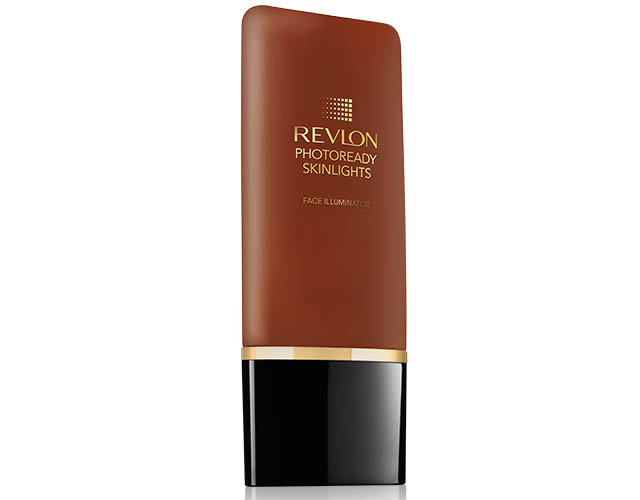 You know how you see the "bestsellers" and "most popular" products in beauty stores, so you of course scoop them up, but then you realize you have no idea how to work them? In "How It Works," we're going to explain to you exactly how to get the best use out of your products, whether they are cult classics or hot off the conveyer belt must-haves. We'll teach you the basics, as well as a few industry expert tips to make sure you're getting the most out of everything you buy.
Finding a way to easily brighten up your skin is no easy task – bronzers can be a tricky business (especially for those with fair skin) and while we would all love to say we tan easily, we don't – and quite honestly would rather be protecting our skin from the sun's harmful rays. This is why we instead opt for things like bronzers and illuminators to help bring out a healthy glow – especially when the weather warms up – but knowing the ins and outs of the products we use is key. 
Revlon's limited edition PhotoReady SkinLights Face Illuminator is a great example of a product that looks like it may only work on some skin types, but can actually bronze everyone if you know how to use it correctly. We spoke with makeup artist Gucci Westman (who created the product for Revlon) at a recent event who told us exactly how it works. 
MORE: How to Get the Perfect Faux-Glow For Prom
Product Perks: 
This lightweight, sheer illuminator will add just the right amount of dimension to your skin.
The new beach bronze shade is perfect for the warmer months and can be used to replace your tinted moisturizer to warm up your skin just the right amount.
How It Works:
Westman explained that to get the best look from the product, apply it right after you apply moisturizer. She recommends applying it with a brush or even your fingers, and then going back in and applying your concealer or foundation afterwards to the places that you need for the best all-over glow.
Where to buy: Limited Edition Revlon PhotoReady SkinLights Face Illuminator, $12.99, ulta.com