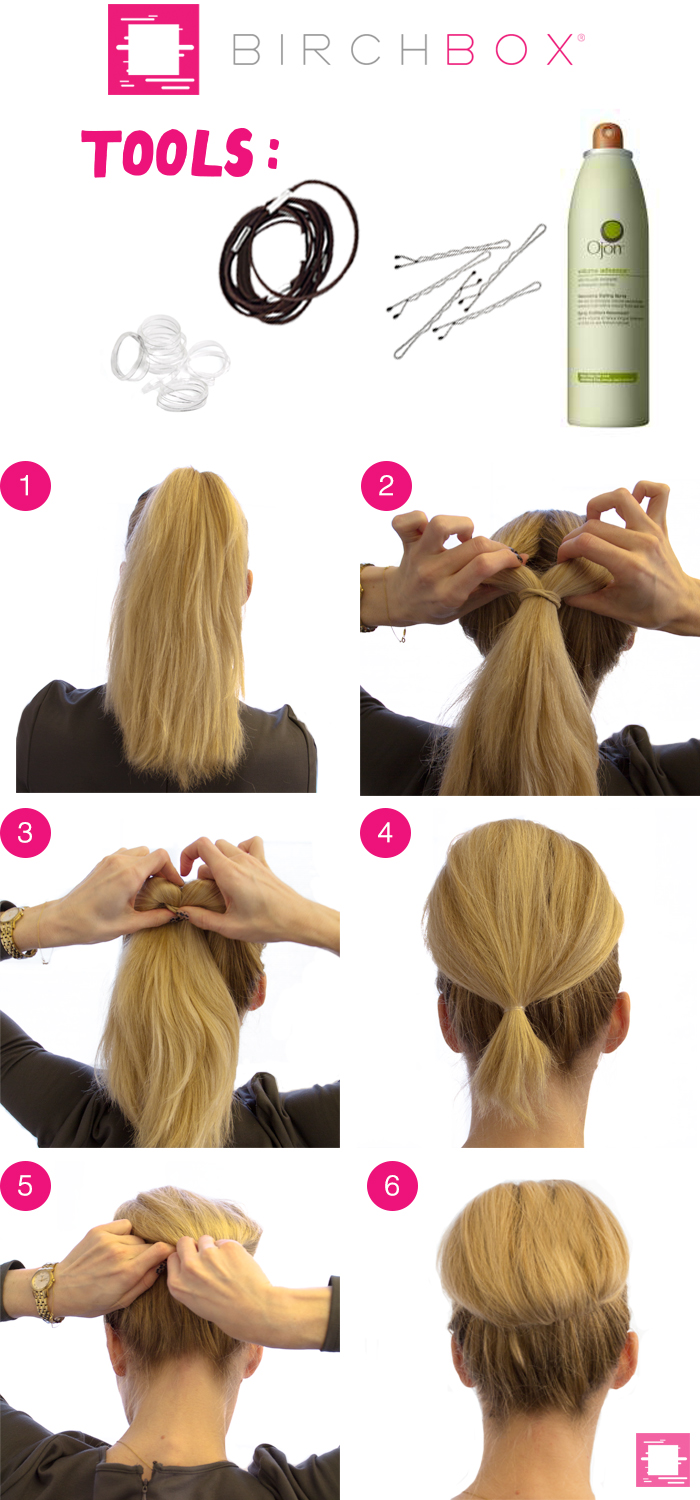 Ah, New Year's. The one holiday that's completely overrated yet totally obligatory. Whether you're doing a small dinner with friends or going to a blowout bash, chances are that you'll be dressing up. Add a dose of sophistication to your look with a voluminous Topsy Tail bun. We love this retro look because it's simultaneously ubersimple and ultraglamorous. And if you do happen to be dancing the night away, the style will hold well into the wee hours of the next day….er….year.
What You'll Need:
Clear elastics
A regular ponytail holder
Hair spray. This one from Ojon is a favorite because it adds volume to updos.
Bobby pins
Steps:
1. Pull your hair into a semi-high ponytail.
2. Slide your elastic away from your head slightly and create a hole through the center of your pony.
3. Instead of flipping your hair up and then down through the hole, like you would for a traditional Topsy Tail, tuck your hair under and up through the opening. You should end up with a reverse Topsy Tail. Pull the resulting ponytail taut against your head.
4. Gather the ends of your ponytail and secure with a clear elastic.
5. Tuck the ends and the elastic under the poofy part of the pony to create a voluminous bun. Secure the elastic in place with a few pins.
6. Finish with hairspray to keep your style set.
Related Links:
Video: How to Get Kissed on New Year's Eve
Survival Kit: Holiday Party Season
The Hottest Holiday Clutch Essentials