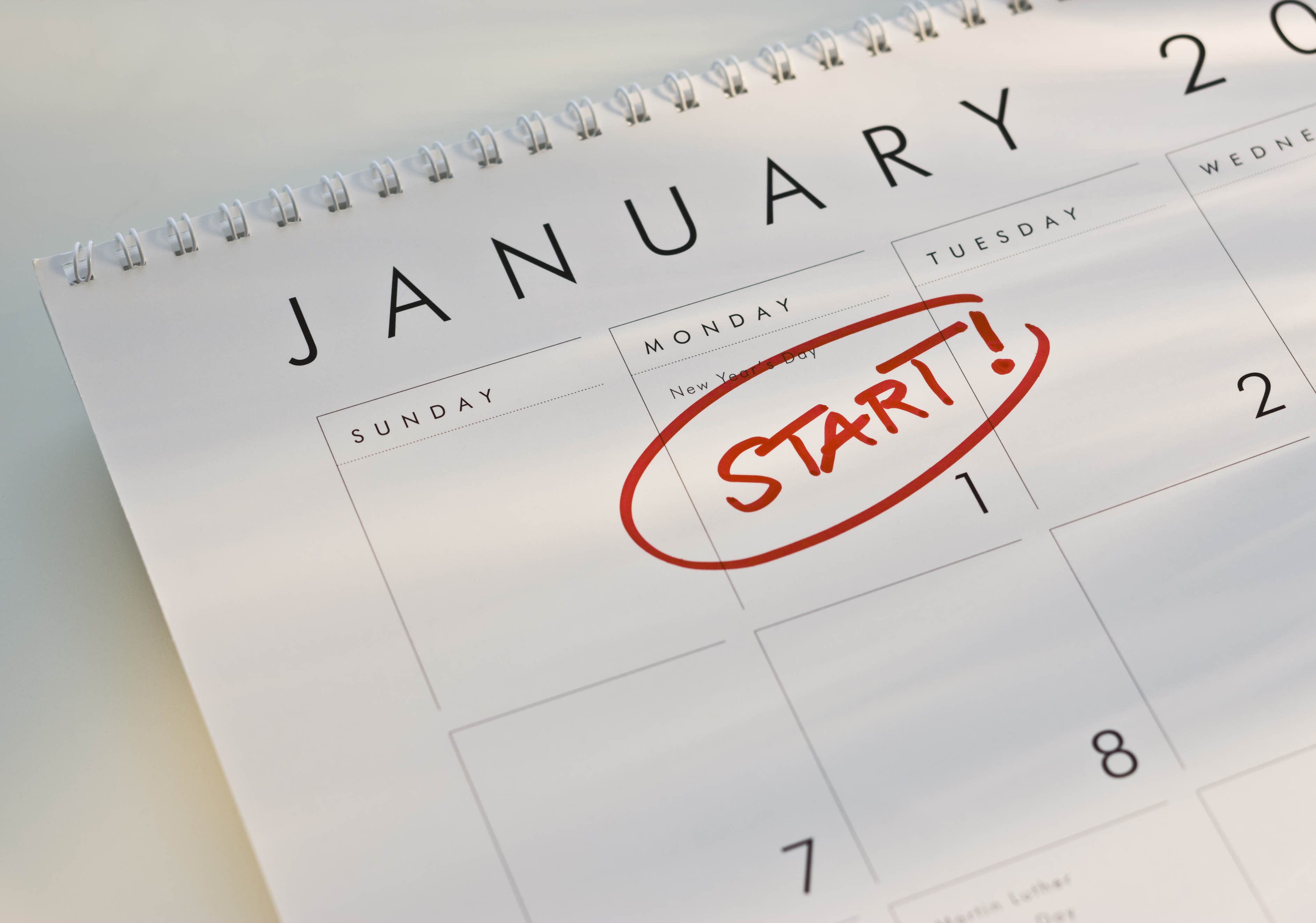 As we ring in 2014, there's one thing on everyone's mind: Resolutions. If you've ever been able to make past January 10th — go to the gym! learn how to cook! read more books! — with whatever resolution you make, kudos to you, because the rest of us don't have that kind of will power. The best way to make a resolution, though, is to make small tweaks that you can actually commit to instead of giant life makeovers that are, quite frankly, insurmountable.
Below, we've outlined eight beauty resolutions that you'll actually be able to keep throughout the year. We suggest writing them down and putting them in a cute frame so they can be on display wherever you spend most of your time. Trust us, that works.
Drink more water: Get yourself a pretty, reusable water bottle (or two) and resolve to keep it filled and with you at all times. If you're sitting at a desk all day, fill it up each time you take a bathroom break. While you're at home, keep it in arm's reach of wherever you spend most of your time. The best part of drinking more water? The more you drink, the more you want, so it's a great cycle to get yourself into.
MORE: How to Add More Water into Your Diet
Take off your makeup at night: Every single one of us is guilty of going to sleep with makeup on at some point — whoever tells you they've never done this is absolutely lying to you — but we all know how bad it is for our skin. It's unrealistic to cleanse and do a face mask every night, but make it easy on yourself by keeping makeup remover wipes at your nightstand for those nights when you're just too tired.
Stop living with chipped polish: Nothing ruins a good hair day like chipped nail polish. You're already going as far as to style your hair, you may as well round out your look by polishing things up a bit. No time to remove the polish at the beginning (or end) of the day? Swipe on a tip of glitter to cover up any chips that may have happened. Glitter covers a multitude of sins.
Wear SPF every day: Here's another one we all know we should be following, but hardly anyone does. The easiest way to make sure you're wearing SPF every day — yes, even in the winter — is to pick up a daily moisturizer that contains SPF, preferably an index of 30. You're already applying lotion to your face, so it may as well be one that protects your skin while it hydrates.
MORE: Sunscreen 101: The Best Moisturizers with SPF
Toss expired makeup: Whether you're just not ready to part with your favorite eyeshadow that's six years old or you're not aware of the fact that your makeup has expired, cleaning out your makeup bag is not only possible, it's necessary. Continuing to use expired makeup can cause infections, rashes and more, and it's just not a good way to start out your year. For a complete guide to understanding expired makeup, read up on how to tell when your product is past its prime.
Try a new look: We'll never discourage a makeover, especially if it's one you've been planning for a while, but don't set yourself up for disappointment with a resolution of giving yourself a whole new look if it's not something you actually want to live with. Instead, simply try a new look like finally wearing that red lipstick you've been eyeing or filling in your brows for a Cara Delevingne inspired look.
MORE: How to Straighten Your Hair Without Heat in 3 Easy Steps 
Less heat damage: An unrealistic resolution would be along the lines of quitting all heat styling in 2014. Instead, resolve to style your hair without heat one less time per week, giving your hair some much needed time off (and saving yourself time on all those curling iron sessions).
Learn a new hairstyle: Have you always wanted to know how to do a fishtail braid? What about a chignon? There are so many how-to videos available now that learning a new hairstyle is as simple as practicing in front of YouTube. Challenge yourself to learn one new hairstyle a month, practicing throughout the month and mastering it by the final week. When you show up at a party with a new, impressive style, all your friends will be asking you to teach them your tricks.
Image via Tom Grill/Getty Images