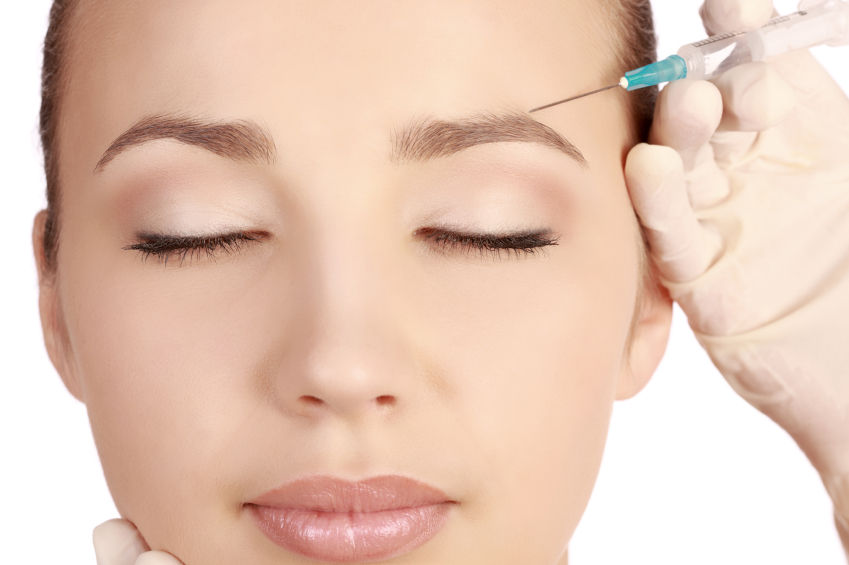 You may want to think twice before getting cosmetic injections, whether you're a newbie or a regular going in twice a year. Improper injections of cosmetic fillers—including fat and hyaluronic acid—may cause blindness. A review of patient records from South Korea's National University's Bundang Hospital showed that the injections caused blindness or partial blindness in 12 consecutive patients complaining with retinal artery occlusion (a blockage in the artery).
While that is a small amount considering how many of us may go in for filler injections, it is still something to think about. The blindness was caused from the cosmetic filler creating a blockage in a small artery which resulted in a retinal artery occlusion. This happened when the filler was injected in the glabellar region (the area between your eyebrows) and/or in nasolabial folds (your smile lines). According to the American Journal of Opthalmology, all patients with ophthalmic artery occlusion had ocular pain and there was no improvement with best-corrected visual acuity, or lenses.
The FDA warned in 1991 that there was a risk of blindness from collagen injections, yet many of us continue to get injections to reduce smile lines and to fill our cheeks. Are less visible lines really worth the risk of blindness?
[Image via Istock]