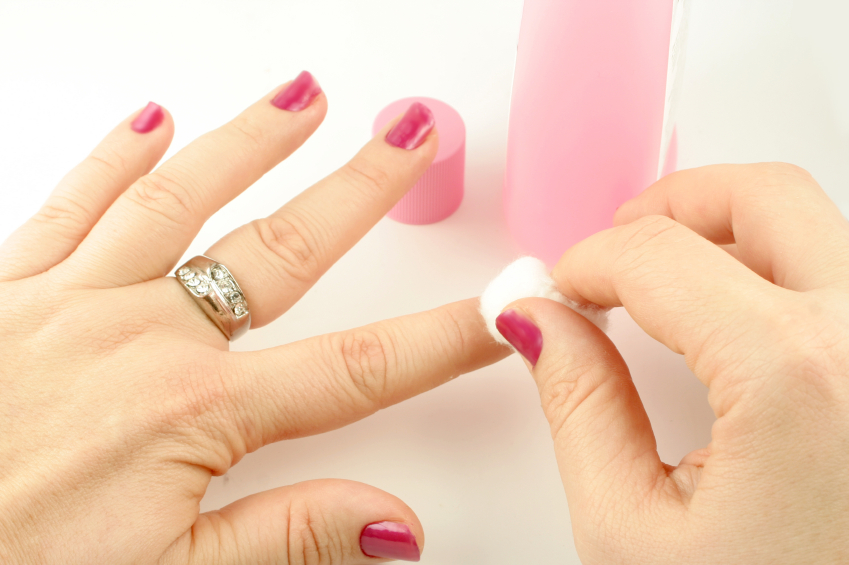 The number one complaint about nail polish is always that it chips too quickly. You spend all of this time and money (if you're going to a salon) to make your nails look perfect, then after four days you've got two chips, and three days later the polish is so destroyed that you have no chance but to remove any trace of the manicure. That's where gel polish comes in – it looks gorgeous for weeks, but removing it is a pain. So want to know how to remove gel nail polish?
Getting rid of gel polish isn't very hard, it just takes some time, which is a huge part of why so many women think they can't remove it at home. Taking your time and having the right tools is all you need to do, and if you follow the instructions below, you'll be able to appreciate gel polish without the removal nightmare.
Before Painting Your Nails
Make sure to remove any and all excess oil from your nail with a lint-free wipe and nail cleanser so that the gel polish can adhere to the base coat, not any other oils or anything on your nail. Next, remove any shine from your nail with a buffer. Gel polish will adhere best to a dry, naked nail, and shine can cause the gel to slip.
MORE: How It Works: Gelish Gel Nail Polish
While Painting Your Nails: 
Using thin coats, paint on the gel polish on your nail and the free edge, and cure with the light. Polish that's too thick will cause the gel to not cure properly, and the removal process will be that much harder.
Tools for Removal: 
Nail buffer
Orange stick
Tin foil
Acetone
Round cotton pads
MORE: How It Works: Gelish Gel Nail Polish
How to Remove Gel Nail Polish
First, break the glossy seal of the gel polish by buffing the entire surface of your nails with the nail buffer. Next, soak a cotton pad in acetone, place it on top of your nail and wrap your fingertip with tinfoil, squeezing for a tight hold. Let the tin foil and cotton pad sit on your nail for about 30 minutes, then remove. If all of the polish is still on your nail, keep the cotton pads on for another 15 minutes or so. With an orange stick, gently push (from cuticle towards free edge) off any excess gel polish that didn't come off with the remover. Be careful to not press into the nail, but it's okay to apply pressure. Rinse your hands with warm water and a mild soap, then apply cuticle oil around your entire nail.
Image via Istock