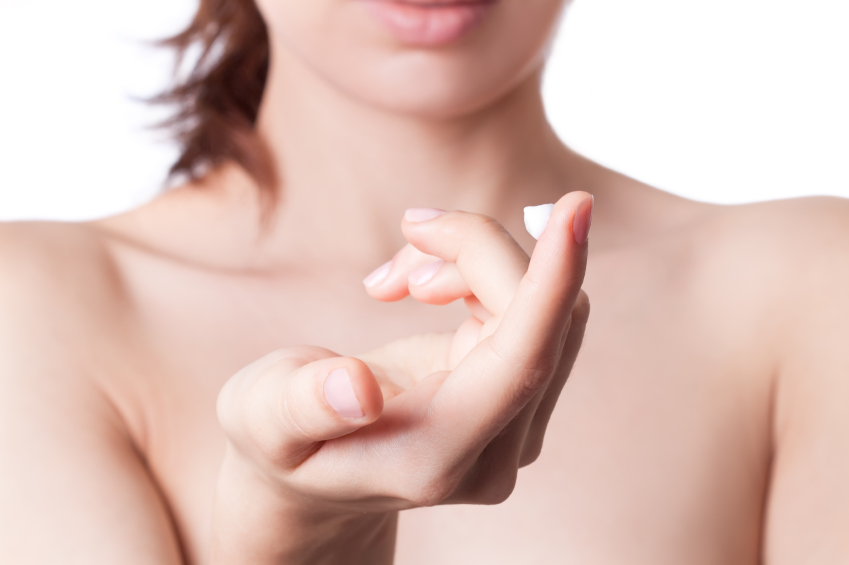 We hate to break it to you, but your BB cream isn't cutting it in the SPF department. According to new labeling regulations for sunscreen from the Food and Drug Administration, any products claiming "broad spectrum protection" on their label must cover both UVA and UVB rays. While many foundations, tinted moisturizers, BB and CC creams and any other makeup claiming broad spectrum coverage with SPF 15 have improved their formulas to meet the regulations (in the past, many makeup products with SPF only protected against UVB rays), the way you apply your makeup does not lead to adequate coverage.
Dr. Jeanine Downie, a dermatologist based in Montclair, New Jersey, says that your makeup is not protection enough from the sun. "Because if you put on foundation, it's thicker in some places and thinner in some places. Also, you're probably not putting it on your neck. So I tell people, you need to first put on a generous amount of sunblock and then your makeup on." She suggests using lotions for great coverage, but also says laying cosmetics with SPF doesn't hurt.
In light of the BB and CC cream craze, most women simply think that these products are better for sun protection than classic foundations. While it's true that these beauty items are, in fact, improving their formulas to meet the new F.D.A. regulations, Dr. Downie notes, "It's more makeup than sunscreen. It's about how you apply it, and you're probably just dabbing a color product on only where you need it."
So, what does this mean for you? We highly recommend making moisturizer with broad spectrum coverage a part of your daily routine, being sure to apply to both your face and neck in the morning. Using makeup containing SPF can only help the situation, but it's not sufficient coverage alone.
Image via iStock
More Sun Protection From Beauty High:
New Study Proves Sunscreen is a True Anti-Aging Ingredient
Learn How to Properly Apply Your Sunscreen
New Sunscreen FDA Regulations: Get the Facts