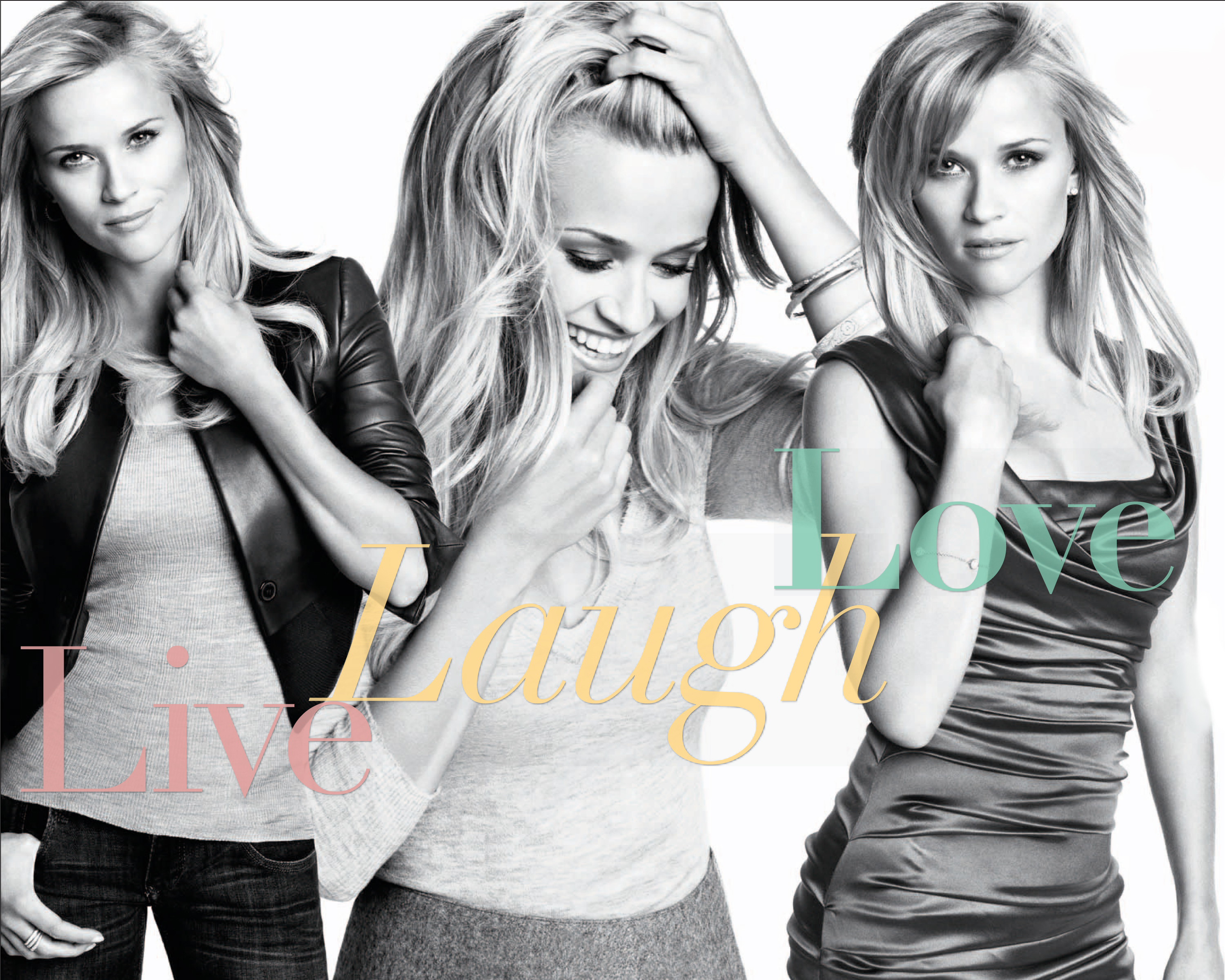 Reese Witherspoon has been quite a busy lady lately, with her wedding to Jim Toth coming up this weekend, and new movie Water for Elephants coming out in April. The actress is also releasing a trio of fragrances for Avon starting in April, called Expressions.
The trio of scents called Laugh Often, Live Without Regrets and Love to the Fullest capture the different dimensions of Witherspoon's personality, and were inspired by the changing emotions of a woman. Laugh Often is a citrus floral scent that is more playful, Live Without Regrets is a floral fruity blend for the woman who lives each day to the fullest, and Love is a sensual oriental floral.
Reese spoke with a few beauty editors about both her experience working with Avon and the fragrances, as well as her work as a global ambassador. Read on below!

How did you decide to make a trio of fragrances instead of just one?
When I was talking to Avon about a fragrance there were so many expressions we wanted to capture, so we decided to make a trio to capture the different personalities these are words that I live by.
What has your experience been like working with Avon?
It's been a great experience because I've gotten to travel throughout the world promoting to end violence against women and I've heard inspiring stories from women across the globe.
Which scent do you find yourself wearing the most?
I like to wear Live or Laugh during the day and Love during the night because it's the most sensual of the fragrances.
Where do you like to wear your fragrances?
I like to wear it on my arms and spray it on my hair I like to know that my hair smells good!
Do you enjoy coming up with the new fragrances?
As an artist it's just a creative experience and it's an opportunity to give a piece of your personality to someone who's interested or someone who admires you an opportunity to share with your friends something that's more personal than I normally do. Things that are expressing your inner beauty as well.
Your daughter is becoming a young lady now herself are you taking her along on any of the trips with you? And do you talk with her about any of the stories and issues you learn from the women on your travels?
I talk with both my kids about domestic violence and this issue, part of the problem is that it's so stigmatized and it can be embarassing for some families it is something that is happening to 1 in 3 families worldwide. So it's been a great opportunity to talk to my family about. It's an incredibly inspiring experience to talk to women about this.
How has your work with Avon changed your career?
There are a lot of celebrities that rise to fame very quickly I started becoming an actress because I wanted to tell women's stories play strong women's characters that were representive of the women I knew in real life. It's an interesting opportunity that I've been able to work with Avon on a global initiative and to talk about breast cancer awareness and violence and to share the work that I've done and help to create change that's really all we can do in life is help create change and I feel lucky that I can help create attention for that.
Images Courtesy of Avon