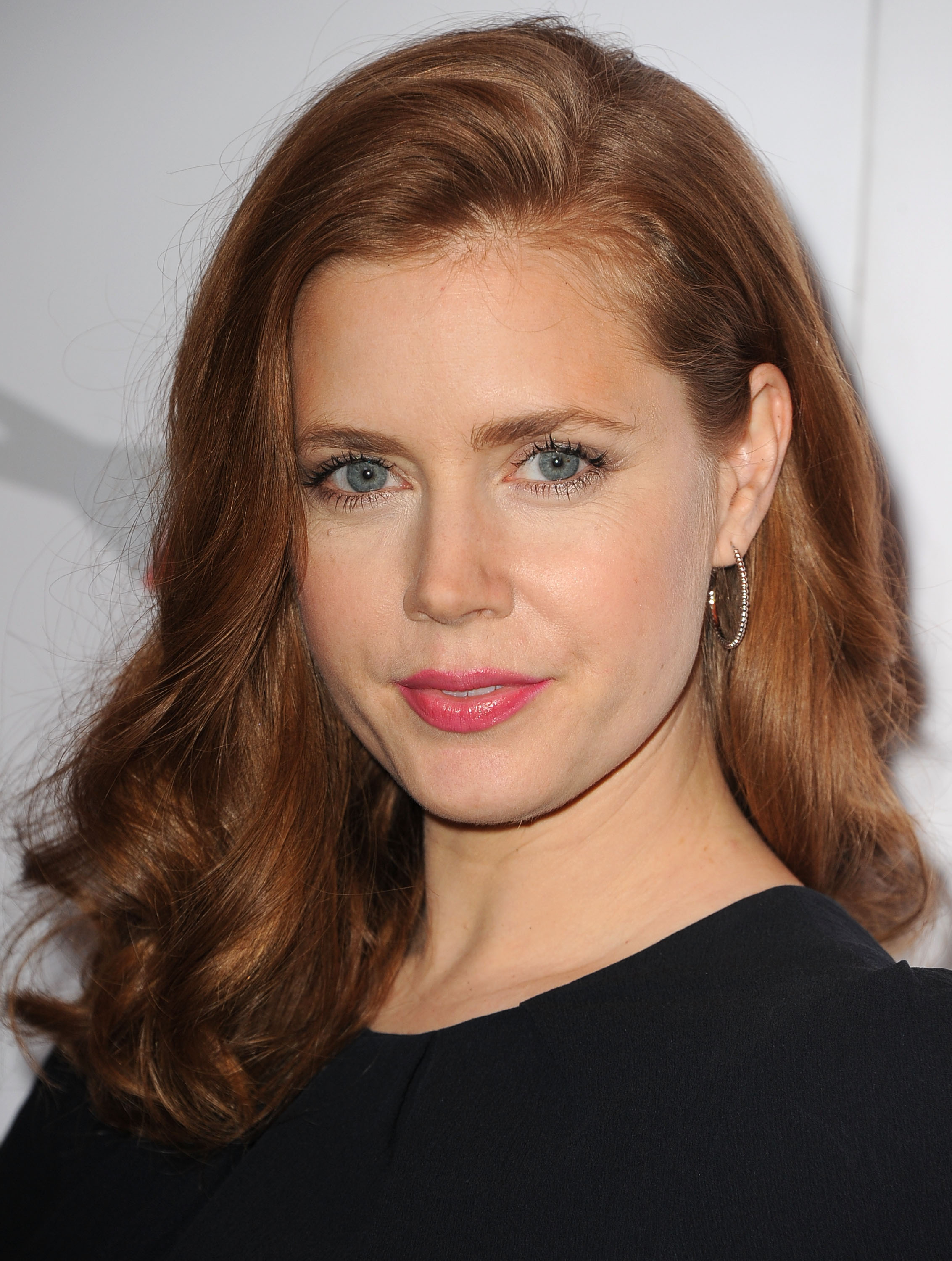 Some of the most stunning stars have been rocking various hues of red on their heads lately, so we couldn't help but wonder if maybe it's redheads that have the most fun. Even thinking of crossing over to red can be daunting, simply because of the many levels and choices. From strawberry blonde to copper to auburn, it's difficult to know which color would work best. To help you decide which shade to go for and how to maintain your ginger locks, we went to the genius behind Amy Adam's red hot hair, colorist Anival Morales, to answer all of our burning questions about red hair.
Beauty HIgh: When you're going red for the first time, what's the best way to figure out which color red will be best for your skin tone?
Anival Morales: I find that for best results you should use your eyes as your guide. If your eyes are warm (brown or hazel)choose a red with a warmer shade. If your eyes are (blue or green) pick a red with a cooler shade.
MORE: A Lipstick Guide for Redheads: How to Choose a Shade
How can you keep dyed red hair from looking artificial?
For it to look more natural, you must avoid any reds that have blue or violet undertones.  The most natural reds are those that are copper reds or copper golds.
Are there special hair care products redheads should be using to keep their color vibrant?
Absolutely! I would recommend you use a red color depositing shampoo at home between color services.
MORE: Red Hair Inspiration: 10 Celebrities Who Make Us Want to Be Redheads
How can you make red hair last longer?
Red hair is always the hardest color to maintain so I recommend a visit to your colorist every 3-4 weeks and a color gloss service in between services should do the job.
Do you think redheads can wear red lipstick, and do you find that girls should change up their makeup look once they go red?
Yes! Red lipstick can be worn! But I do recommend a change in make up because you must remember that as your hair color changes your skin also changes in tone, which requires a different set of makeup to make it work.
Image via Steve Granitz/Getty Images