All through January, our special Makeover Month series is here to inspire you to update your look — whether it's a tiny tweak or a major beauty overhaul. Let's get this makeover started!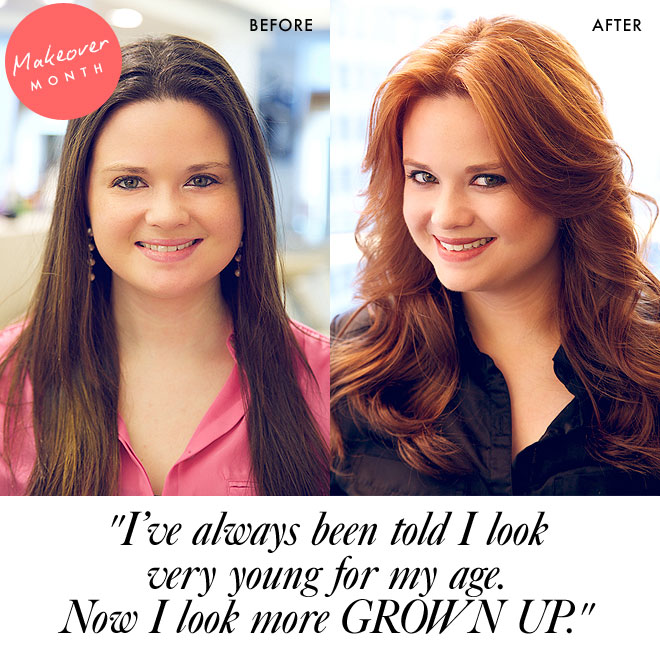 There's a little part of every woman that wonders what she'd look like as a redhead — her inner bombshell, maybe? With her freckles and hazel eyes, we always thought Daily Makeover Editorial Assistant Shannon could totally pull off a fiery hue. So we armed her with inspiration pics and sent her to Rita Hazan, the celebrity colorist behind Katy Perry's, Beyoncé's and Jessica Simpson's gorgeous hues. Shannon got the full red carpet treatment at Rita Hazan Salon in New York, including makeup, cut and (of course) color.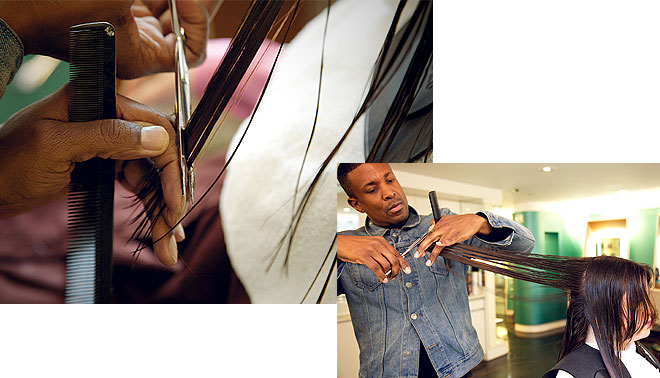 Before stepping into Hazan's chair, Shannon got a cut courtesy of stylist Andre Rodman, who took her length up a bit and added some shape to the hair around her face.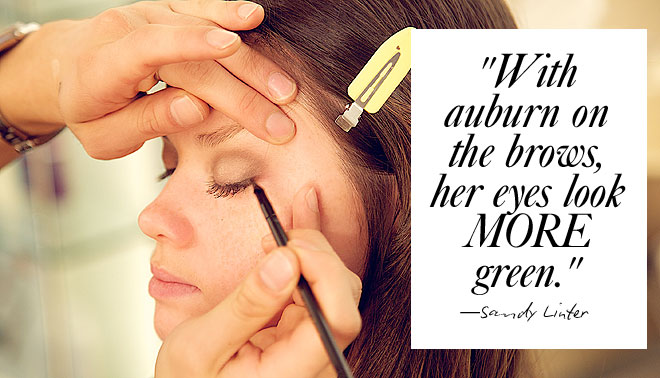 Next, it was time for makeup. Makeup artists Sandy Linter (for Lancôme) and Jordy Poon created a soft, smoky eye using shades of taupe — a look that works with any hair color. To match her new color, Shannon had her brows filled in with reddish pencil. "With auburn on the brows, her eyes look more green," Linter explained.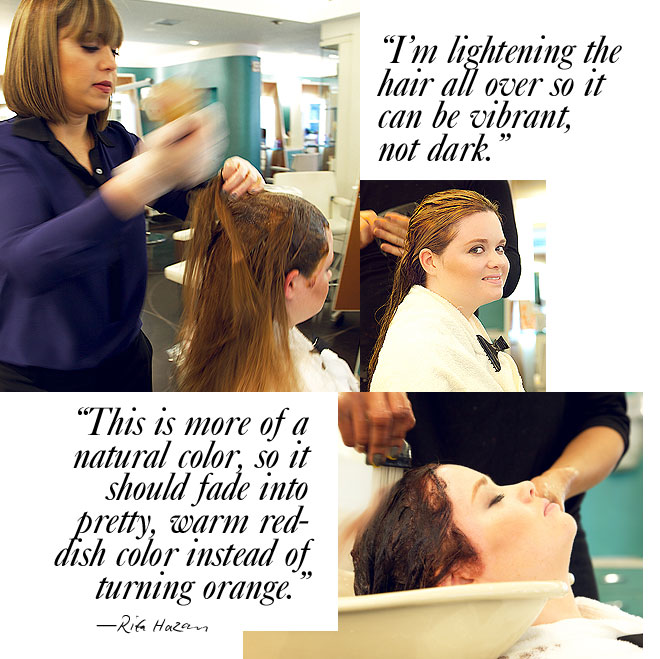 And now, the main event: color! Hazan chose to ease Shannon into life as a redhead with a natural-looking shade. When you're going from brunette to red, Hazan advises to start off with a subtle shade so you can get used to your new look. "When it's intense it might be a little shocking," she says. "Do something natural [the first time], and the next time, try something a little bit stronger."
The color took two processes: first, Hazan lightened the hair all over; then, she added the red. After a bouncy blowout, it was time for the big reveal. Hello, bombshell!
"When I first saw my new color, I was surprised at how light it was," Shannon says. "It looks great and I'm excited about the change." The new look also has a built-in benefit: "I've always been told I look very young for my age. Now I look more grown up."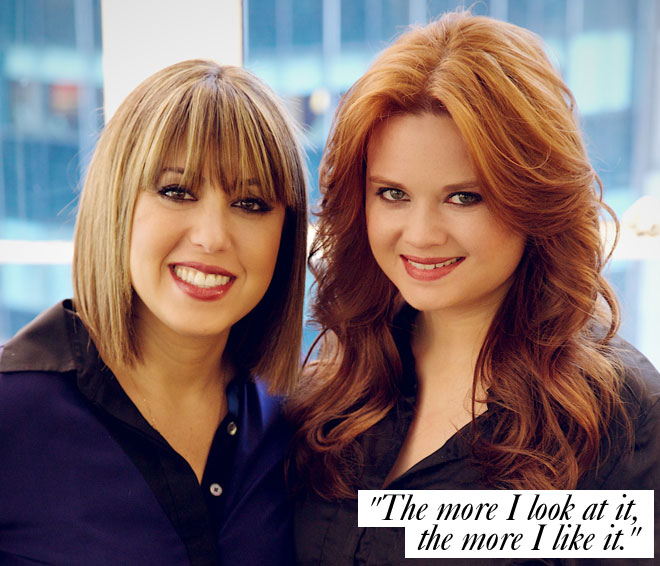 Feeling inspired to make a change of your own (we don't blame you!)? Collect images of people whose complexion, eye color and age group match your own, then narrow down your favorites and take them to your colorist, Hazan advises. And don't let red hair's high-maintenance reputation scare you off: A shade like Shannon's is designed to age gracefully. "This is a more natural color, so it should fade into a pretty, warm reddish color instead of turning orange," Hazan explains.
What do you think of Shannon's new look? Would you try life as a redhead, too?
Credits:
Photos: Patrick Biesemans
Hair Color: Rita Hazan
Haircut and Style: Andre Rodman at Rita Hazan Salon
Makeup: Sandy Linter for Lancôme and Jordy Poon at Rita Hazan Salon