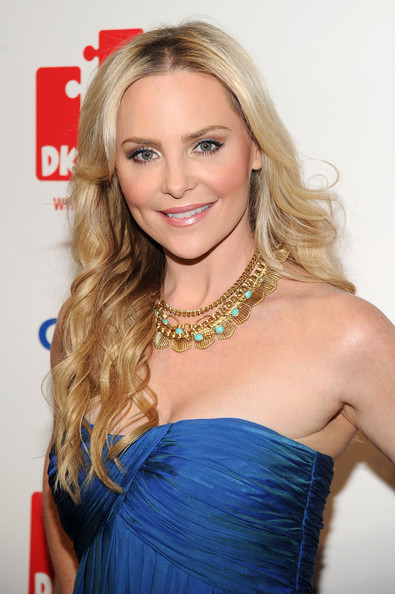 Every Spring DKMS, the world's largest bone marrow donor center, throws New York's most amazing gala along with its sponsor Coty at Cipriani's uptown.This Linked Against Leukemia gala brings out the brightest stars and some of the best performances.
This year we were blessed with songs performed by Jon Bon Jovi and speeches by Halle Berry, but the most incredible part of the night was when a special bone marrow donor was united with two young boys whose lives the donor had saved. There was not a dry eye in the house and it helped raise awareness for all of us to get swabbed and become a part of the donor registry today so visit http://www.dkmsamericas.org and help save lives!
For me the cause is so important and it is also a lot of fun to be able to dress up like a princess at the ball. I wore an incredible bluish green Carmen Marc Valvo dress and paired it with my new favorite jewelry designer Trudelle Laker. Her jewelry is so incredibly divine that I had people swarming me for information on what jewelry I was wearing! A few actually took photos of the necklace alone. You can find her line at http://www.restatedjewelry.com, but be ready to go nuts because you will love everything.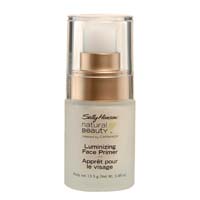 For my makeup I used my line Sally Hansen Natural Beauty Inspired By Carmindy and began with my Luminizing Face Primer, which I applied not only on my face but my entire body as well. Then I blended on my Your Skin Makeup in Creamy Beige and followed with my Fast Fix Concealer in All Over Brightener under my eyes. A light dusting of Neutralizer Truly Translucent Loose Powder kept shine at bay.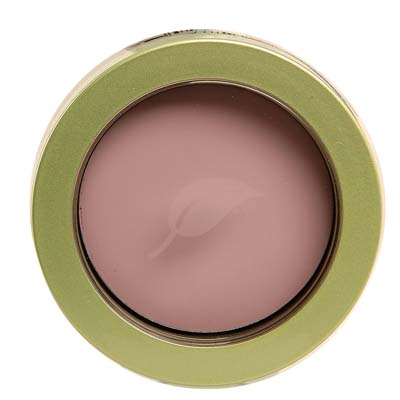 Then came the highlights. I used the highlight shade of eye shadow from my Instant Definition Eye Shadow Palette in Mountain and swept it under the brows, on the inner corners of the eyes, and on top of the cheekbones. Next I swept the highlight shade from the Earth palette across the lid from the lash line to the crease. For a fun twist I lined the upper lash line with a sweep of my Forever Stay Eye Pencil in Blue Indigo and then added a second layer of the Jade shade for a two toned effect like the bluish green of my dress. I winged out the liner slightly and then applied a set of false lashes at the outer corners of my eyes. I finished off the eyes with a sweep of the lid shade from the Quartz Palette across the crease and under the lower lash line, and then coated my lashes in my Lift and Define Mascara in Jet Black. On my cheeks I applied my Natural Powder Blush in Orchid and Color Comfort Lip Color in Champagne Rose on my lips.
The night was magical and I love dressing up and playing with makeup in a fun and creative way. Don't wait for a gala to go glam; a simple night out with the girls is all you need for an excuse to dress up like a princess too.
As an established makeup artist, many beauty brands send me samples of their latest products for consideration. I only write about the items that I truly love and I always abide by Daily Makeover's Editorial Ethics Pledge in each of my Positively Beautiful posts.