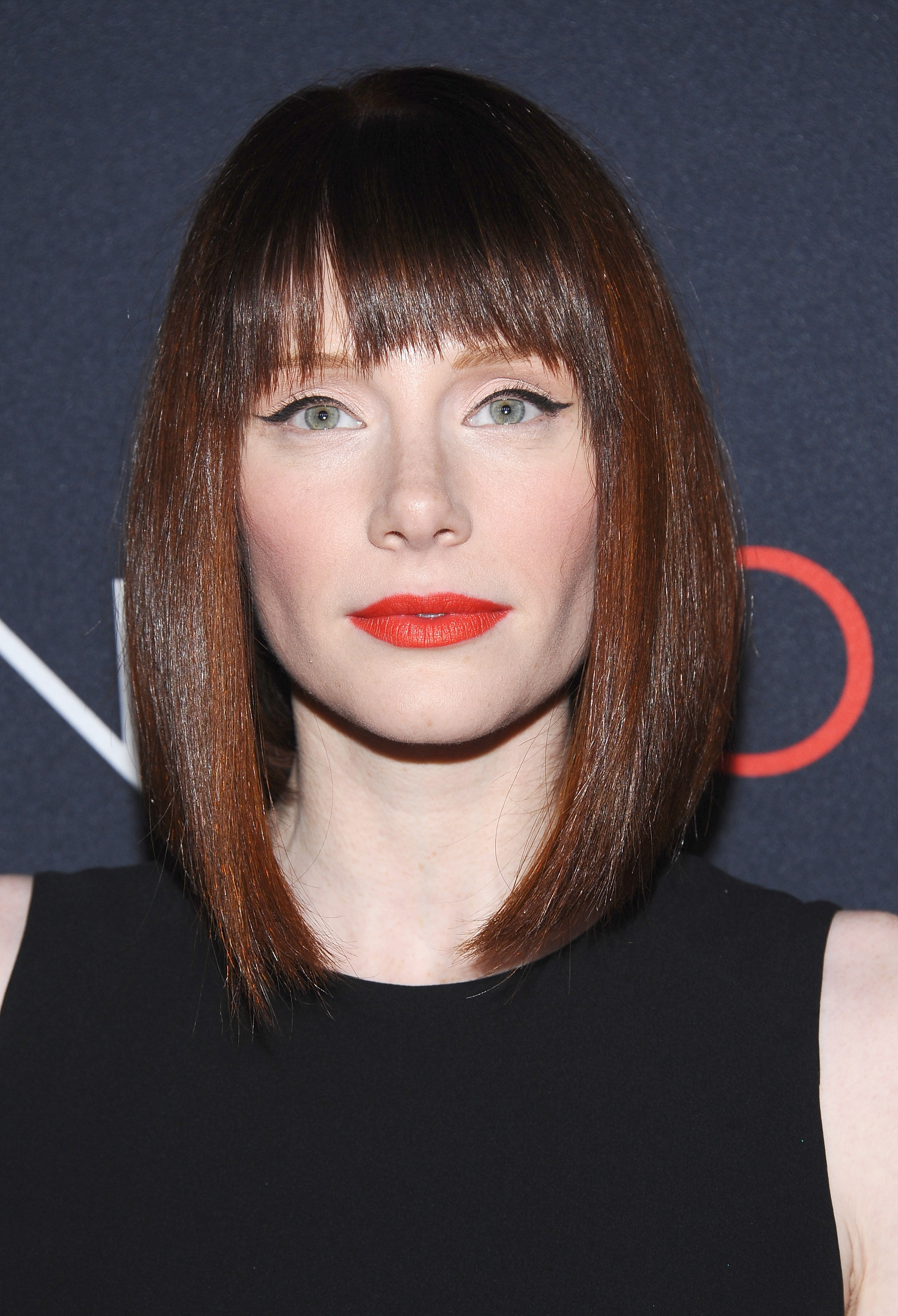 Typically, when we spot celebrities on the red carpet with an amazing makeup look, we quickly realize that the products used to get the look cost more than our iPhones. Every now and then, though, a celebrity steps out wearing a look so bold and beautiful that we can't help but stare, and if we find out that the product comes from a drugstore, we need to know every detail. Bryce Dallas Howard stepped onto the red carpet this week with a bold red-orange lip color, and when we chatted with her makeup artist Gita Bass, we found out the look took 10 minutes and the lipstick costs less than $10.
MORE: 25 Drugstore Beauty Products Under $25
"The look we were going for was young, professional but with an edge! This makeup is super easy, takes 10 minutes but has a major impact," says Gita. The statement cat eye, which is beyond gorgeous, was created with Make Up For Ever Aqua Eyes in Matte Black and blended with a small pointed brush. The real star of the show, though, is the red-orange lipstick. Gita used NYX Cosmetics in Indie Flick  mixed with Pure Red to create the perfect color, and the fact that you can get this color at home for under $10 is why we love the look so much.
Image via Gary Gershoff/WireImage