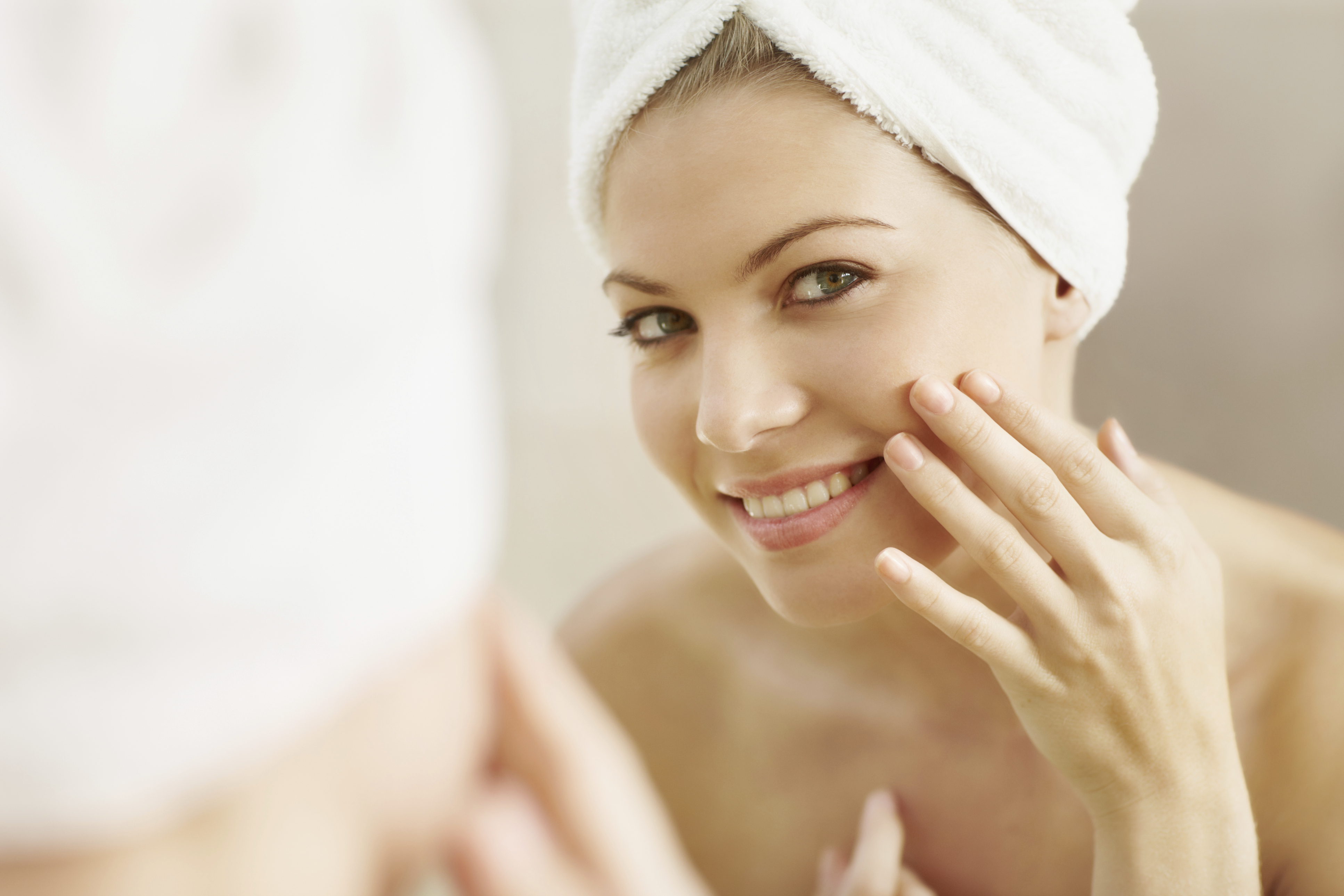 New Year's: You went, you saw, you conquered. Now, your skin is a bit regretful of how much of a beating it took with all of that makeup and all the unhealthy food (not to mention champagne). If you're looking in the mirror feeling like you need to schedule a facial as soon as possible, read the tips below on how to recover your skin from New Year's Eve.
Lay off the makeup: After what is probably the heaviest makeup day of the year (and the only time it's socially acceptable to wear actual full-sized pieces of glitter on your face), use January 1 as a clean face day. Letting your skin breathe and relax is the best way to recuperate.
Use a face mask: Preferably one that's hydrating, or one for acne if your makeup caused some major breakouts, but giving yourself a face mask will help to relieve your skin. If you're fresh out of brand names, make a DIY face mask with the contents of your fridge.
MORE: 101 Best Clear Skin Tips
Steam up the shower: The key here is the steam, not the hot water on your skin. Let your shower steam up and turn your bathroom into an at-home sauna, opening up your pores so they can clear out. Be careful to not put that hot water on your face, though. That'll dry you out like nobody's business.
Use a cleanser: It's preferable to use the cleanser before your head hits the pillow, but let's be realistic — once 3 a.m. rolls around, you've got zero motivation to wash your face. First thing in the morning, splash some warm water on your face and use a face cleanser to melt away all of the makeup from 2013.
Hands off: Oils, bacteria and all kinds of dirt are all over your hands (regardless of how many times you wash), so keep your hands away from your face at all costs. That's just asking for problems.
Exfoliate: With a gentle exfoliator, buff away any remnants of makeup and dead skin that may be left over from New Year's Eve. Be careful not to over-exfoliate, though, especially if you've got sensitive skin, as that can irritate your skin more.
MORE: Fake It Until You Make It: Perfect Skin
Eat green: December 31 was likely filled with unhealthy appetizers and champagne, so give your body (and skin) a break by eating fruits, vegetables and lean protein for the next day or two. It'll clear out your system and your body will be able to process all of the sugars and fats you ate on New Year's Eve.
Use waterproof makeup remover: Even if you didn't use waterproof makeup, do yourself a favor and use waterproof makeup remover. It'll make the process much easier, and you'll do less tugging at your skin to get all of your makeup off.
Turn on the humidifier: Or a face steamer, if you've got one, and just keep it on for the whole day to put moisture back into your skin. If you're turning up the heat in your house because it's beyond freezing outside, that heat will dry you out, but the humidifier will replenish the moisture lost.
Drink water: This one goes hand in hand with eating green. To flush out any toxins that may be laying around and making your skin look dull, drink at least eight 8 oz. glasses of water on January 1. Your skin will thank you.
Image via Laflor/Getty Images