I'm a big ring person. I love wearing over the top baubles. And let's face it, I'm not going to be rocking the Hope diamond any time soon so most of my outrageous rings are faux and fabulous. One of my favorites is the one pictured below. I purchased it at H&M maybe two months ago for around $6. If I had a nickle for every compliment I received for this ring I'd probably be able to put $20 on my Metrocard.
So after perusing one of my favorite online stores, Forever 21.com (or XXI as my friends and I like to call it) I picked out a few of my favorite wallet friendly chunky rings that I know will go perfectly with my newly purchased Mossimo maxi dress.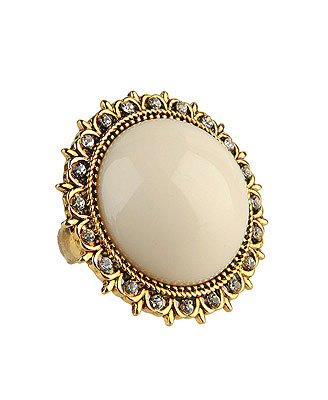 F21 Jewel Trim Stone Ring – $5.80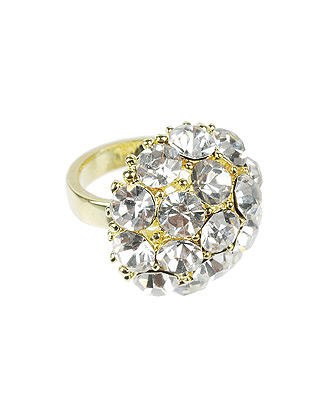 F21 Round Cluster Ring – $4.80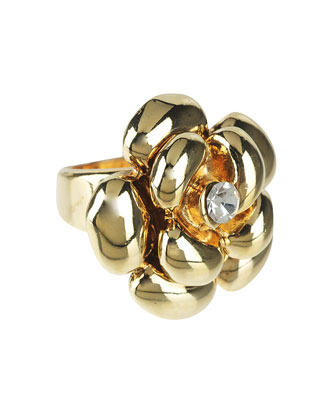 F21 Polished Flower Ring – $4.80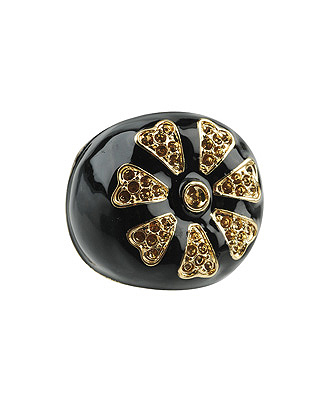 F21 Lacquered Floral Rhinestone Ring – $5.80. This also comes in white!
I'm a firm believer in "It's not what you wear, it's how you wear it." The only person who knows what size jeans you're wearing or if you got that dress at Old Navy is you. So if you're on a budget don't think you can't wear something just because you got it at Marshall's. It's all about how confidence!