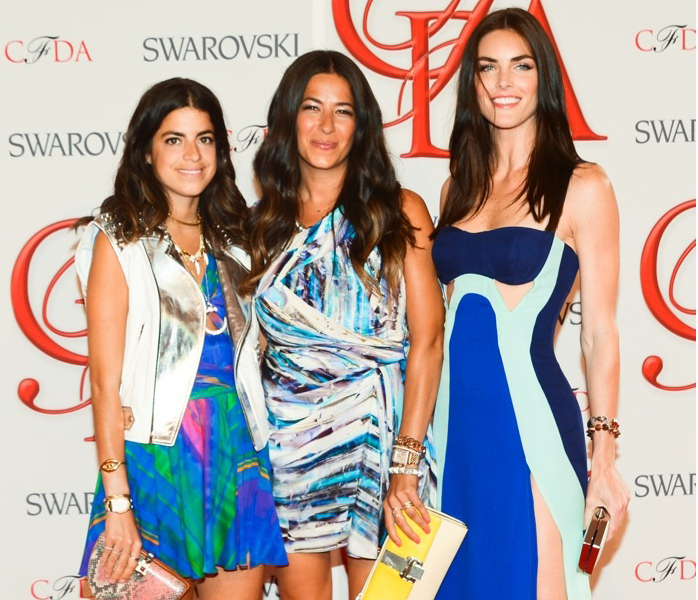 The CFDAs were the buzz of NYC last night, with the who's who of fashion's elite getting glammed up to celebrate the latest and greatest in fashion. Mary Kate and Ashley Olsen took home the big prize of the night for Womenswear designers of the year (for their line The Row), and host Seth Myers had everyone talking about his appearance in Marc Jacobs' Met Ball outfit.
Before the awards show got started, I was hanging out in Rebecca Minkoff's suite with her glam squad as she got ready, with the help of Tresemme's lead fashion week stylist Jeanie Syfu. Syfu chose to get a bit daring with Minkoff's hair, giving her waves (which she rarely wears) and some ombre extensions. Minkoff noted that although the look was outside of her comfort zone, she loved having the extra hair for the night and it was an easy way to try a new look.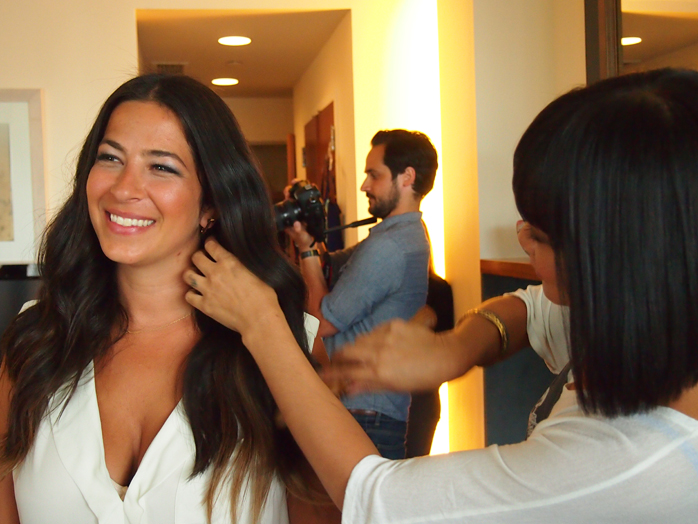 As for the dresses, Minkoff met with her dates (The Man Repeller's Leandra Medine and model Hilary Rhoda) to involve them in the final looks. They went over sketches of dresses, and Rhoda chose a long dress that she felt most comfortable in from the Resort collection, and Minkoff and Medine chose shorter ones (from Resort and Spring respectively). All three girls had a blue theme, and Minkoff played that up with her eye makeup pulling some of the navy from the dress into her eye shadow. She also called herself a "lash girl" and made sure to have a layer of false lashes to finish the look.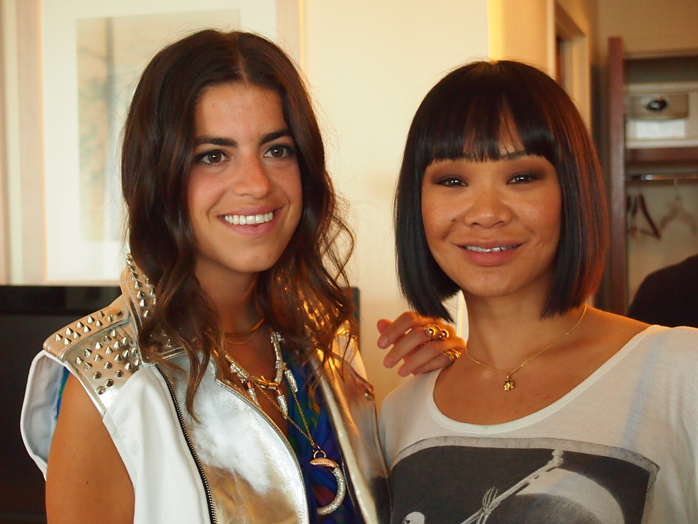 Medine also had her hair done by Syfu (pictured right) who noted that she wanted something that would last through the night, whether Medine was jumping around or dancing or just making it through the bad weather. Medine said that she came to Syfu and said, "Make it big and frizzy and straight and wavy and she knew what I meant, and she did it." Syfu used a touch of Tresemme's Climate Control on both girls to seal in the cuticle from frizz, and gave them loose curls (and of course disheveled to their tastes).
[Main image via SIPA]