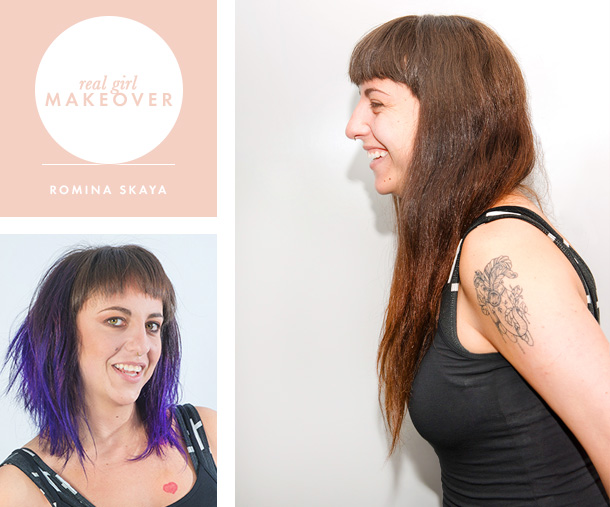 We can't deny it: There have been times in our lives when we've really, really wanted to just go for something fun with our hair. Fun is relative, of course—for some people, it's a dramatic cut, and for others, it's an unusual change in color. For Romina, our very own IT specialist, her fun change turned out to be both. Romina is no stranger to color, having dyed her own plenty of times in the past, but after growing out her hair into super long layers, she was ready for a major makeover. We took her to Pierre Michel Salon for a brave new look.
Romina had always wanted purple hair, but wasn't sure she'd be able to rock it as an adult with a serious job. A piecey purple ombré represented the best of both worlds, giving her the violet locks of her dreams while also ensuring professional respectability.
Because Romina wanted to go for a shorter length overall, the first step was for stylist Mia Moore to chop off the bulk of her hair with shears. This rough cut got rid of around five inches of length, ensuring that no time was spent coloring tresses that were going to be snipped off in the final cut. Needless to say, the amount of hair on the salon floor was a sight to be seen.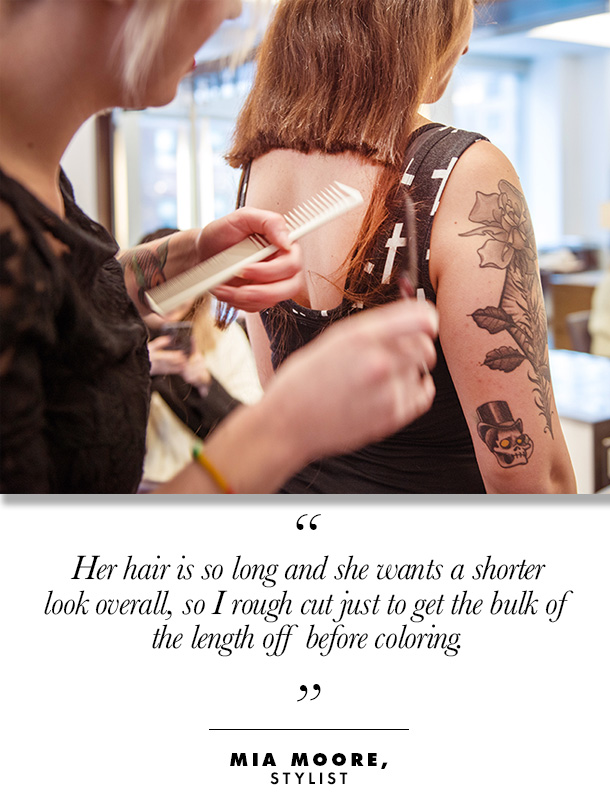 After the rough cut, it was time for color. Colorist Gil Fortes started by lightening Romina's dark hair so that the violet would really pop. He handpainted a low-volume peroxide through the ends, backcombing the bleach upward so that the ombre would "blend and flow" naturally. He wrapped each small section with foil to help it process evenly, then sat her under the dryer for 15 minutes.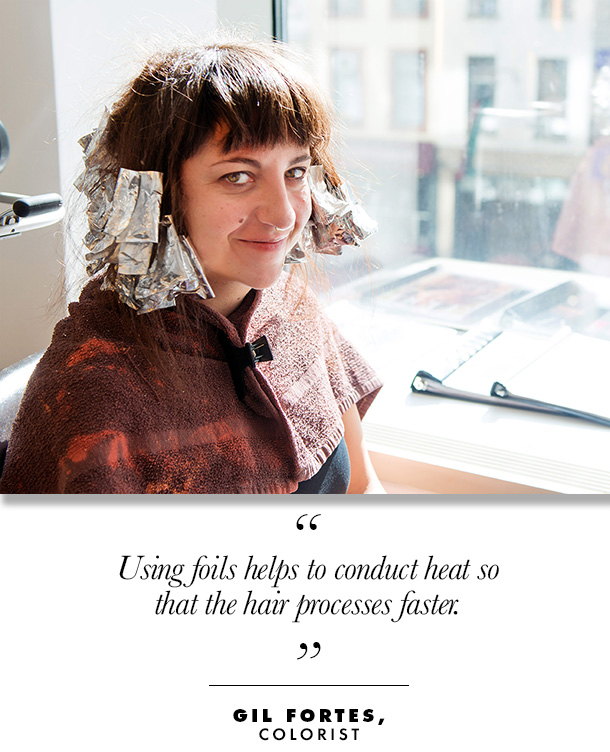 Finally, Gil saturated the newly-lightened ends of her hair with rich purple dye, leaving it on for 20 minutes before rinsing.
Once the color was complete, Mia put the finishing touches on Romina's style by cutting in relaxed layers and cleaning up her bangs—which, might we add, Romina had cut herself with a Swiss Army knife. Mia blow-dried her naturally wavy hair with a round brush for volume and smoothness, then used texturizing products to give it a messy effect, perfectly complementing the cool new color and Romina's edgy style. Makeup artist Yuui pulled the whole thing together with a natural makeup look that was glamorous, yet still left Romina looking like herself.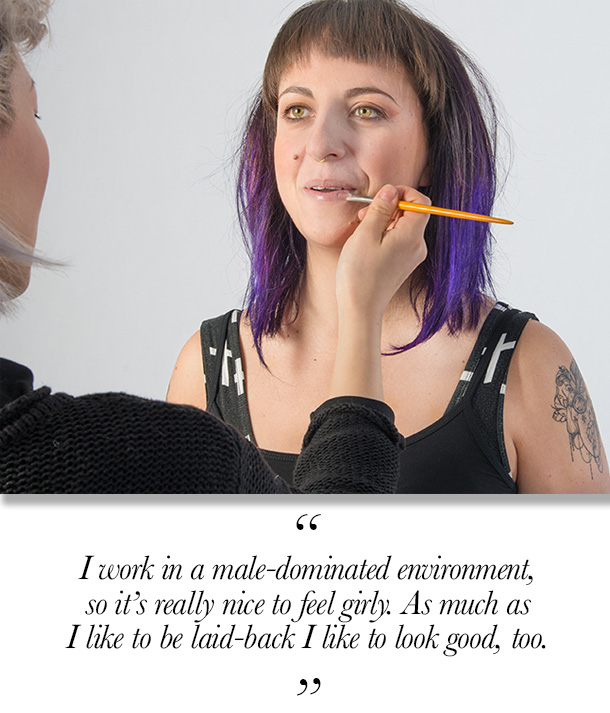 And the verdict? Romina loved her new look and couldn't stop showing it off. "I work in a male-dominated environment, so it's really nice to feel girly," she said. "As much as I like to be laid-back, I like to look good, too." With the easy, bright ombré color—no root touch-ups!—and choppy layers, this look hits the sweet spot between high-maintenance and totally low-key…and it looks truly fantastic.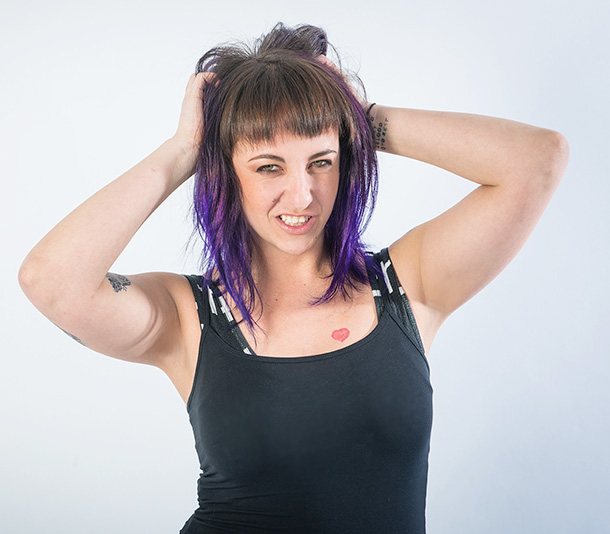 Credits:
Photographer: Tiffany Hagler-Geard
Cut: Mia Moore
Color: Gil Fortes
Makeup: Yuui
Salon: Pierre Michel Salon
More from Daily Makeover: The Most Covetable New Hair Color Trends to Try This Year