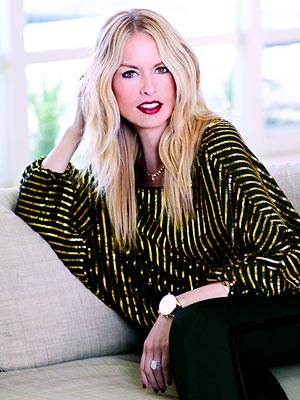 Even with everything that is on Rachel Zoe's plate, she's opening a blow-dry bar in New York City with partner Robin Moraetes. The celebrity fashion stylist turned designer has a spring apparel line, a fifth season of her reality show, The Rachel Zoe Project, and an 18-month-old son, but she still found time to plan her salon.
DreamDry, which will open later this year at 35 W. 21st St, will specialize in blowout hairstyles and is expected to have about 20 stylists. "To me, hair should be considered an accessory—it changes by event, season, mood," Zoe told PEOPLE. "With DreamDry, we are creating a place where women can go to ensure that their hair is consistently as stylish and chic as they are."
She will face competition though from other local blow-dry bars like Drybar and Blow, salons that specialize in drying and styling services instead of the usual cut and color. But Zoe says her salon will have some amazing programs and technology and the stylists will be trained with styles developed by Zoe herself.
Zoe and Moraetes plan to open another NYC location before expanding to other cities.

What do you think, would you pay for just a blowout?