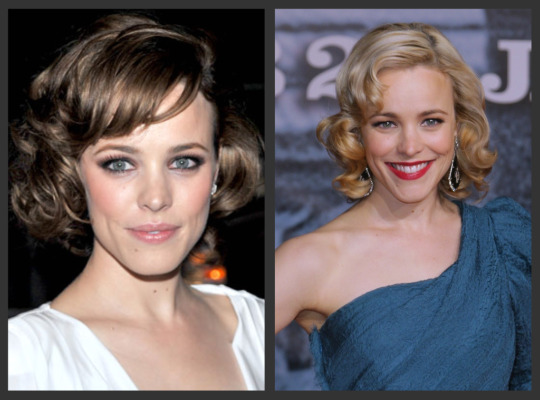 Before -circa August 2009
Photo: RD / Dziekan / Retna Digital
After- circa January 2010
Photo: Andreas Rentz/Getty Images
In the spirit of the New Year and starting off fresh, I need to confess something: I have a major girl-crush on Rachel McAdams. I think she's absolutely gorgeous, wonderfully talented and just all around adorable. I think I shed actual tears when I heard she and Ryan Gosling broke up because I thought they were just the most unbelievably cute couple on the face of the planet.
So it pains me to say that I am not loving her latest look. The beautiful starlet likes to change up her style, going from dark to light and back again, even throwing in some colorful pink streaks for fun. Earlier this year she was rocking an absolutely GORGEOUS dark brown hue that is actually one of my favorite looks of the year. When I saw she had decided to go back to blonde, I couldn't say I was a fan, especially of this particular shade of blonde.
It looks two-tone, with a cool platinum color at the roots and a brassy blonde about halfway down. The shade does nothing for her skin tone or her features, unlike the earlier brown which offset her peaches and cream complexion and made her beautiful blue eyes sparkle. I'm hoping she decides to ditch the color soon and embrace being a brunette. It looks so much better on her and really accentuates her classic beauty.
What do you think of the new blonde hue?