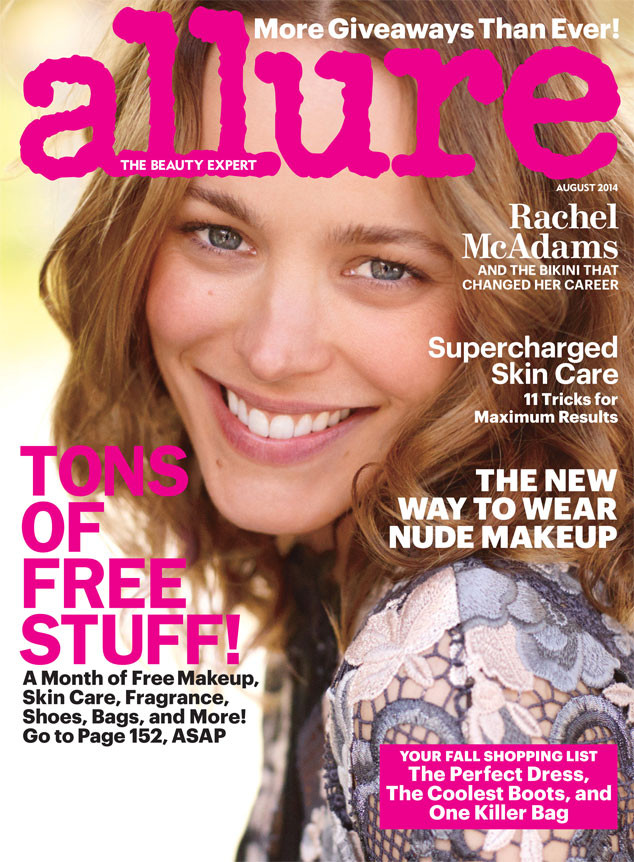 We really can't help but love Rachel McAdams. She's beautiful, talented and seems to be a pretty down-to-earth girl (especially for someone who used to make out with Ryan Gosling on the reg). Now we have one more reason to love the actress: She is on the cover of the August issue of Allure without a trace of makeup in sight.
Now the magazine hasn't confirmed that the star isn't wearing any makeup, and it's of course possible that there's a little matte powder involved, but her lips look bare and there's no mascara on those lashes. And for someone with so little makeup on, she looks downright amazing.
What do you think of her no-makeup look?