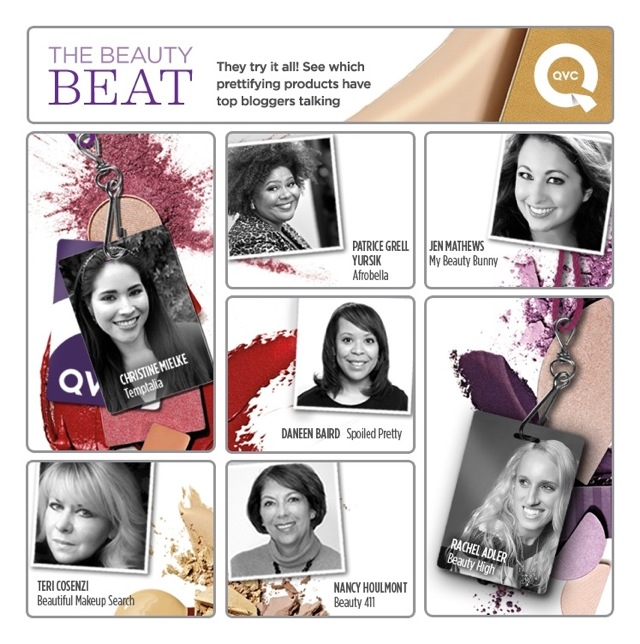 All beauty junkies know that browsing new products each month is a thrill, and old favorites will always remain close to our hearts. This is why we are constantly on the lookout for the next best thing while at the same time comparing it to that classic favorite. For example, I have grown to love my CHI straightener, so whenever I see a new addition of it like the CHI Smart Volumizing Digital Iron, I have to try it (and always fall right in love). I'm assuming this connection between oldies but goodies and new obsessions when shopping isn't just a strange quirk that I have (although you can never really tell…) so when browsing through my latest project I had to share my theory.
I  had the chance to team up with QVC along with other top beauty bloggers in preparation for their All Access Beauty event to pick out the products that I'm obsessing over right now. Some are brand new must-haves, and some are old stand-by's, but all are things you need to try.
The event kicks off this Friday, April 13 at 11 PM (ET) and continues all day Saturday April 14. You'll have unparalleled access to some of the biggest names (and brands) in the industry such as Laura Geller, Chaz Dean, Mally Roncal and Kate Somerville and they'll be sharing expert tips and tricks, behind-the-brand buzz and even talking about what's in their personal beauty bags.
To check out my picks, head to QVC.com now, and don't forget to tune back in over the weekend for the event. Leave a comment below to let us know what your must-haves of the moment are, and how you compare them to your old favorites!