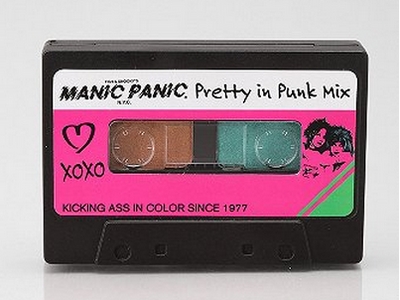 I was lucky enough to be invited to take part in this year's Cosmoprof North America, the world's largest beauty trade show, which takes place in Las Vegas. Beauty brands from all over the world come to show off their latest launches, so I'm in beauty product heaven over here!
5 Ridiculously Weird Fragrances
As I walked from booth to booth today, I was struck by the bright colors and bold packaging everywhere. Sometimes the beauty industry seems to take itself too seriously, so I was happy to see brands having a little fun with their lines.
Manic Panic is one of the more colorful brands out there. I first became familiar with them for their neon semi-permanent hair colors and rock & roll vibe. One of the products I'm obsessed with is their Manic Panic Eye Color Cassette ($12, Urbanoutfitters.com). The cassette-shaped eye shadow container comes with two different colors, as well as the ability to be customized with your favorite shades. Pretty gnarly!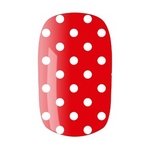 Another great brand is Nail Rock, but don't let the name fool you. Aside from nail wraps, the line also includes eye, lip and face stickers. And I don't mean stickers like the little stars you got when you were a kid. These are intricate designs that go on with complete ease. I'm excited to try the Red Dots Nail Wraps ($14, Topshop.com), which remind me of a 50s housewife/Minnie Mouse hybrid.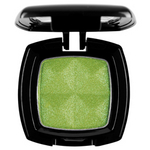 I've been familiar with NYX Cosmetics for a while and use their Spring Fling palette ($18, NYXcosmetics.com) on a regular basis, but I never realized what a great color range they had until I perused their collection today. Their Single Eye Shadow ($5, NYXcosmetics.com) comes in several high-pigmented colors and is available at an amazing price.
I'm now off to go discover more of the latest beauty trends being featured here. What types of products are you interested in know more about?