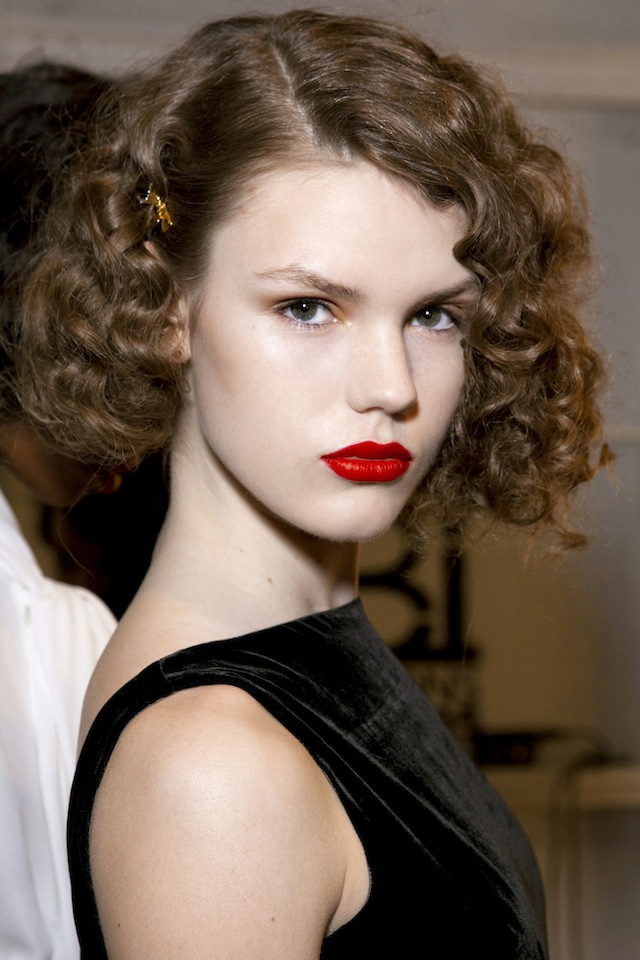 With an onslaught of holiday parties coming up, whether you're doing cookie exchanges with friends or ugly sweater parties with more friends, being able to dress up your look after work is essential. The easiest way to do so? A bold lip of course! Just in case you're a bit hesitant to don a deep lip color when you know you'll be sipping drinks and eating hors de ouvres, we have some tips for you to get that perfectly vivid lip color without the hassle of touchups.
Step 1: Prep Your Pout
Before applying a lipstick of any shade, you should always exfoliate your lips (especially in the winter) to buff off any dead skin. Try a lip exfoliator like VS Pro Smooth FX Lip Scrub or Sara Happ's The Lip Scrub, using your finger to buff over lips, wash off, and then apply a lip balm.
Step 2: Choose Something That Lasts
Obviously one of the most crucial steps in your bold lip-wearing process is finding a lipstick that is long-wearing. Some of our personal favorites are CoverGirl Lip Perfection, Revlon Ultimate Colorstay Liquid Lipstick in Brilliant Bordeaux, and Stila Long Wear Liquid Lip Color due to the fact that they're not only moisturizing, but they also stay on through every meal and sip.
Step 3: Artfully Apply
With the aforementioned lipsticks, application is fairly easy (which is why we love!), but there are always a few tricks to getting that perfectly flawless bold lip look. Once your lips are exfoliated, apply a flesh tone liner to your lip to enstill that the bold color will stay (and if it strays you won't be left with a wide lip-liner residue). Then, apply your bold lip color of choice, and finish up by separating a two-ply tissue and holding it over your mouth. Pat loose powder against the tissue, reapply your lipstick and and press your lips together. This will help the color stay put!
[Image via Imaxtree]