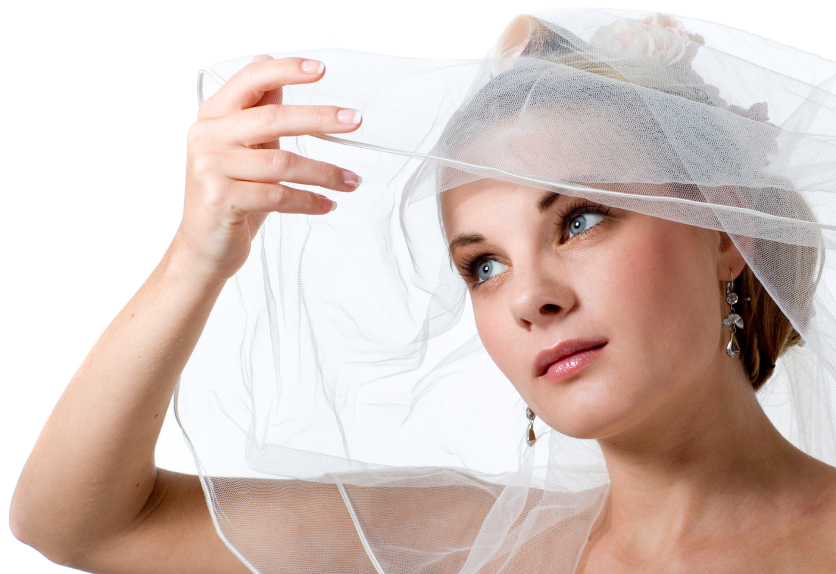 Your wedding day is a once-in-a-lifetime event but one that may have pushed your budget to the max. With these tips you can save money for the big day and still look great!
Skin Care:
3 months prior to your wedding, use a home skin care treatment (as directed) to hydrate, tone, diminish breakouts or even skin tone. Kits to try: Dr. Dennis Gross Skincare Alpha Beta Daily Face Peel, The Body Shop Vitamin C 3-Piece Radiance Boosting Kit, Olay Regenerist14 Day Skin Intervention, Philosophy the oxygen peel.
Nails:
A day before the ceremony, get a basic manicure from your local salon. Choose a light, neutral color in case of chipping. Shades to try: NARS Adelita, Butter London Pink Ribbon or Deborah Lippmann Tiny Dancer.
Hair:
If you cant have a professional do it, stick with a simple updo, chignon, ponytail or flowing hair look that works with your head piece.
Makeup:
1 month before the wedding, schedule a free makeup consultation at a makeup counter (Try MAC, Bobbi Brown, Lancme and Chanel.)
Buy a few key products to recreate the wedding look (e.g. foundation, blush and eye shadow shades). Also buy a few good, high quality brushes the makeup artist used (if you dont have them). Take notes on what they did and take photos after each consultation and decide on which look works best.
The night before the wedding, pack a beauty bag with all the makeup and tools youll be using and a stash of beauty items you may need. Dedicate someone to hold/store them for you:
Tissues, cotton balls, cotton swabs, wipes, hair clips/pins, deodorant, eye drops, hair brush, mints, small toothbrush w/toothpaste (try Colgate Wisp Plus Whitening, Portable), hand cream, hairspray.
On the day of the wedding, make sure youll have enough time carved out for you (or a friend/family member to save money) to do your makeup.
Finally, go out and put the final touch on your look a big smile for your new spouse!
Image: istock.com