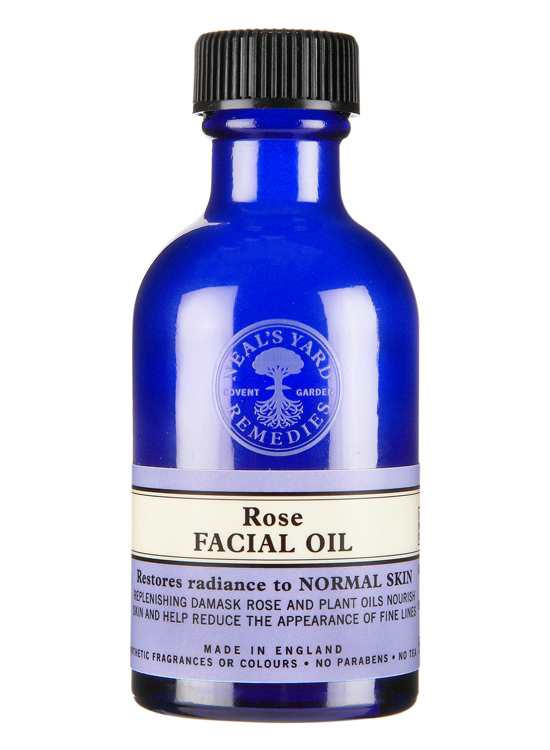 Unless you're basking in 70 degree weather in Atlanta (those lucky little…) you're freezing your tail off with below freezing temps and record high winds. Even though we're spending minimal time in the outdoors, just a walk from your house to the car or train is enough to deplete moisture from your skin and cause some serious wind burn. Try these top picks to prevent that dry and flaky burn. 
Neal's Yard Remedies Rose Facial Oil ($42, nyrorganic.com)
This face oil is strong, so on a normal basis I use it in small doses. On a really windy day, just lather it all over under your moisturizer. Packed with damask rose, hazel nut oil and grape seed oil, it builds up moisture as well as creates a brightening effect. No joke, this weekend I even used it without any foundation or BB cream.
L'Occitane Shea Butter Subtle Violet Organic Lip Balm ($12, loccitane.com)
When it's this cold, it makes it hard to breathe. Can't breathe through your nose? When you open up your mouth for a little air, your lips gets chapped…fast. Apply this balm before, during and after heading out in the cold. The formula hydrates instantly. Another plus: it's non-sticky so I never have to worry about my hair sticking to it when a gust of wind comes.
St. Ives Naturally Soothing Oatmeal & Shea Butter Body Lotion ($5.29, stives.com)
Got a little burn anyway? Oatmeal is the best when it comes to relieving dry, itchy skin.  The Shea butter will help to replenish dryness and promote smoothness. Double win.
Read more: 6 Cold Weather Beauty Tips to Live By