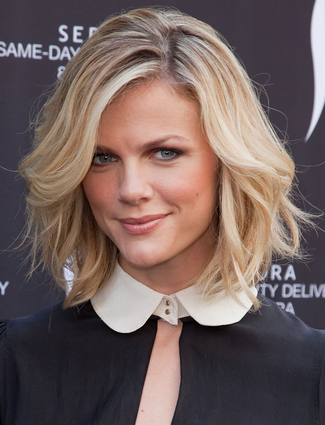 Photos: © Ben Hider/Getty Images
WARNING: This article might induce some serious eye rolling.
Turns out Brooklyn Decker is jealous of Rihanna's body (cue the world's smallest violin or sad trombone). The 5'9″ swimsuit model isn't the only Hollywood lady complaining, though. Rihanna and Kim Kardashian have also lamented over their own body woes.
In an interview with US Weekly, Brooklyn said of Rihanna, "We are envious of each other's bodies. We decided that I'm going to borrow her butt for a day — and she's going to borrow my breasts."
Were These Celebrity Looks Fierce Or Fugly?
With the Kardashian's recent $40 million deal with E!, you would think Kim would have little to complain about, but that's not the case. The reality star still wishes she was thinner and wants to have a supermodel's figure.The brunette beauty said: "If I could have anyone's body, I'd love to be a supermodel. I'd love to be skinny for the day."
While it's rather irritating to hear such beautiful women complain about their body issues, it also reminds us that it's normal to look in the mirror and feel less than ecstatic. It also gives us one more reason to not diet: Even if you have a supermodel's body, you still won't be satisfied.