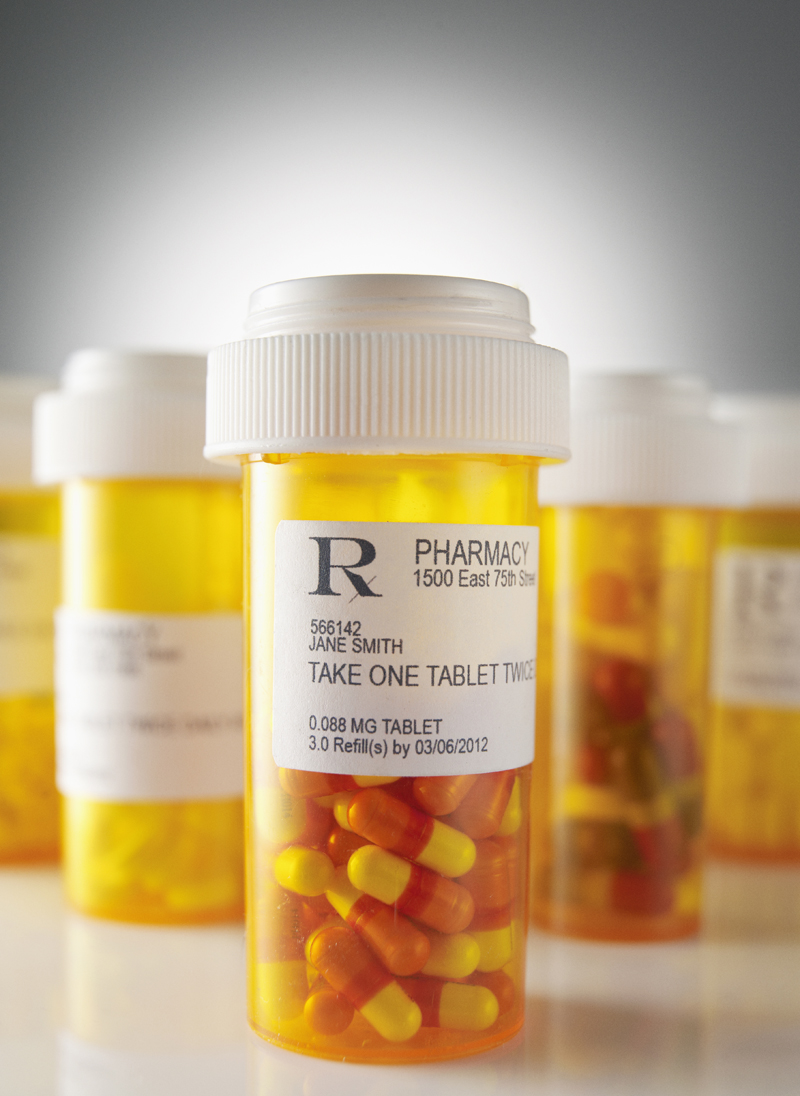 For everyday beauty problems, the skincare aisle at a local drugstore will suffice. But what about long-term issues that aren't going away? When you're face with bigger beauty dilemmas, it's best to seek out the advice of a dermatologist, who can recommend a course of treatment (hint: it usually comes on a legal Rx pad). See the prescriptions that top derms love most.
For Acne
If only every pimple could disappear with a dot of benzoyl peroxide! Unfortunately, that just isn't the case. For serious acne sufferers, a prescription might be what you need. Dr. Dendy Engelman, a board certified dermatologic surgeon, likes retinoids for treating acne, such as topical medications like Retin-A and Differin. A big bonus side effect: They help reduce the appears of fine lines and wrinkles, too.
For those who are sensitive to retinoids, Dr. Engelman recommends Aczone. "It is great for inflammatory acne in women and tends to be well-tolerated even in those who have sensitive skin."
If your acne is serious, a pill may be a better bet than topicals. "Isotretinoin (commonly known as Accutane) is a miracle medication for serious acne sufferers," says Dr. Craig Kraffert, board certified dermatologist and president of Amarte Cosmetics. While this medication is quite controversial for its possible side effects, Dr. Kraffert says, "Accutane is the only medication that can actually 'cure' acne, typically after five months of treatment.  Patients need to be followed closely and the treatment can be a little cumbersome, but isotretinoin is a naturally occurring body chemical with a surprisingly safe track record."
For Rosacea 
If over-the-counter redness-reducing products aren't cutting it, it might be time to step up your treatment. "Mirvaso is a new prescription once-daily topical gel rosacea treatment set to hit the market within a few weeks," says Dr. Kraffert. "There are many ways to treat rosacea but Mirvaso is the first to target the facial redness of many rosacea sufferers.  The active ingredient, brimonidine, belongs to a class of medicines called α2 adrenergic agonists that cause blood vessels to temporarily constrict or shrink, making redness less apparent.  Up until now, treatment of rosacea-related facial redness has been a significant unmet medical need.  Mirvaso is thus likely to be widely prescribed."
For Wrinkles
Retinoids, like the ones prescribed for acne, are also recommended to patients fighting off wrinkles. "I love Tazorac or Renova for anti-aging," says skin care physician Dr. Tabasum Mir. "Never start it in the summer, as you will be more prone to sun damage and aging. Use them two to three times a week if and only if you are starting to see signs of fine wrinkles."
If you can't handle retinoids, there's another great option. "Atralin is a prescription strength retinol mixed in an elegant emollient so it feels good in your skin and doesn't dry it out," says dermatologist Dr. Ellen Marmur. "Atralin is intended for acne prevention, but we all love it for its anti-aging benefits too. My advice when applying atralin? Form a pea sized amount on your hand, dab your finger tip into it and make tiny polka dots of the cream over your entire face evenly, but not near your eyes. Then massage it into the whole area to cover evenly with a very small amount. Otherwise you start with all of the cream in one area and do not spread it evenly or end up using too much and causing issues."
"A new hyaluronic acid injectable called Belotero is fantastic for filling fine lines and wrinkles," says Dr. Engelman. "It is great for softening vertical lines around the lips, smile lines, and tear trough (the under-eye area) hollowing."
For Thinning Lashes
There's only so much a volumizing mascara can do — especially when there aren't many lashes for that mascara to adhere to. Dr. Engelman recommends Latisse to those who are seeing fewer and fewer lashes. "Latisse is an excellent product which significantly lengthens and elongates eyelashes in a safe and effective way. My patients love the results!" And be careful of over-the-counter products that claim to make lashes longer. They are more than likely simply conditioning the lashes, not making them grow.
Read more: The Two Types of Acne and How to Treat Both