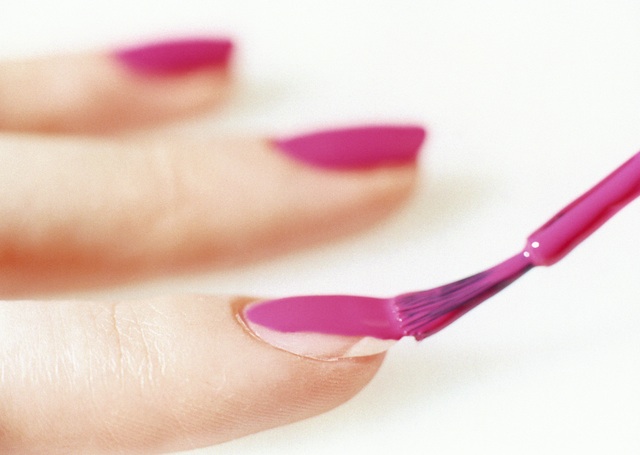 Since we are lucky enough to work with a bevy of experts who drop excellent tips on us without blinking an eye we figured it was due time to share them with the rest of you. With Ask an Expert, we'll be reaching out to some of our favorite pros in the industry with the beauty questions that you send in via social media (with the hashtag #BeautyHelp). So please, send in your critical beauty questions and we'll get them answered for you!
One of the most stressful parts of getting a manicure is choosing a nail polish shade. You stand in front of rows and rows of gorgeous nail colors, and have to pick just one or two hues – how will you ever choose? Having some insight from the best in the business can help in these times of pressure, so when Twitter user @Redfuzzycow asked what the hottest nail polish colors of the season were, we wanted to know what celebrity manicurist Tom Bachik would say, too. He is of course using these shades on his top clients!
Q: @Redfuzzycow: @TomBachik What are the hottest nail polish colors this season? #beautyhelp
A: This season's hottest shades are rich deep jewel tones. Deep purple, blue and bordeaux are perfect. Like a bit of sparkle? L'Oreal's new diamond collection are gorgeous matte metallic glitters perfect for those who love excess for the holidays [and beyond]. — Tom Bachik, Nail Technician and Celebrity "MAN-icurist" with a client list including Beyonce, Gwen Stefani and Victoria Beckham. Tom is L'Oreal Paris' newest Global Spokesperson, working with the brand on nail trends and techniques best for the industry.
Image via The Image Bank