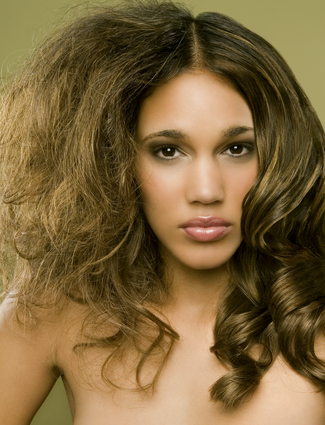 Photo: Getty Images
Ever get in a dire mood from waking up with disheveled, unruly hair? Well, you're not alone. According to Daily Mail, a new poll reveals that women will be moody and depressed for over an hour from waking up with uncontrollable hair.
6 New Things Curly Girls Need To Know
One in twenty girls reported that they have been dumped for being grumpy from a bad hair day, while fourteen percent admitted to snapping at their children. However, if a woman is having a great hair day, 56 percent will be nicer to people and 67 percent will have a better day.
The poll of 2,000 women also shows that women will spend the equivalent of 26 years suffering from bad hair because most wake up with greasy, limp or uncontrollable hair at least three days a week. That's about a third of your life.
Does our hair control our lives? Twelve percent of women admitted to cancelling a date if their hair could not be controlled, while the same percentage, surprisingly, also cancel get-togethers with friends. So, not only do we have to look perfect for potential suiters but we also have to look our best for our besties as well.
Do you cancel dates when you have unruly hair? What about brunch with the girls?