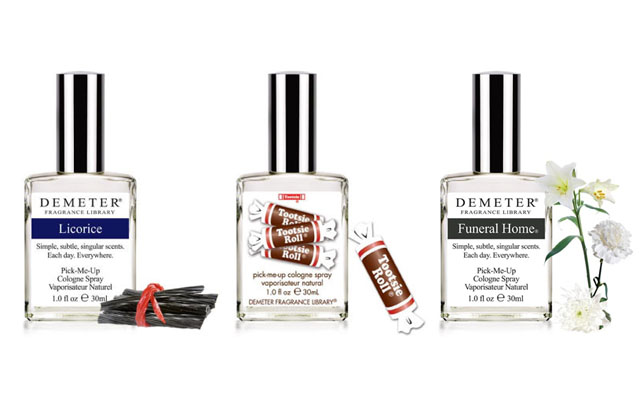 You can celebrate Halloween by not just dressing up and eating candy, but also by smelling like your favorite childhood scents. Demeter is known for its fragrance library of everyday smells and objects, simplifying fragrances to one familiar scent. Demeter has over 250 scents to choose from to match your mood. This fall, you can bring back all your childhood memories with its Halloween fragrances. From spooky to sweet, you can choose Licorice, Funeral Home, or Tootsie Roll. Now Funeral Home isn't necessarily a fun childhood memory, but it smells surprisingly good.
Demeter also has Autumn classics with Pumpkin Pie, Cranberry, and Chrysanthemum, but the Halloween scents are unique, fun, and quite delicious. You can choose from cologne spray, oil roll-ons, and massage and body oils. A bottle of cologne spray is only $20 so you can smell like a tootsie roll for a good price without having to actually rub the candies all over you.
We have to ask, would you wear these scents? Let us know in the poll below!