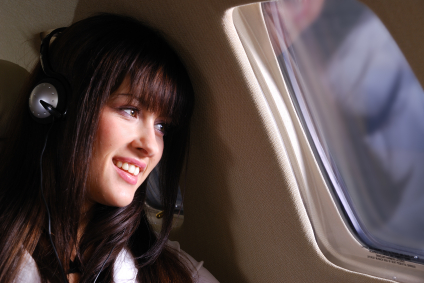 Plane beauty
I fly a lot, so I understand that if you're not careful, those stuffy cabins can really do a number on your complexion. If you want to keep your skin feeling good while flying and looking fresh and beautiful when you land, I have a few simple tricks that can help.
Bring your favorite moisturizer. Before leaving the airport, prep your skin with a healthy dose of moisturizer, then put a sample size version in your Ziploc travel bag. Also pack a small can of Evian spray to spritz on every hour or so in flight. I usually apply another coat of moisturizer while flying and keep my lips hydrated with a good lip balm.
Skip makeup. A full face of makeup can exacerbate flight-induced dryness or breakouts and will inevitable smudge (especially if you fall asleep). So go bare-faced when you board. Right before landing, sneak off to the bathroom and and apply a quick and easy five-minute face.
Pack a five-minute face kit. It should include all the essentials: Liquid foundation, brightening concealer, cream highlighter, eyeliner, mascara, cream blush, translucent powder and lipcolor.
First, sweep on liquid foundation with a non-latex sponge. Next, dab on a little brightening concealer under the eyes. Now apply a cream highlighter to the tops of cheekbones, under the brows and on the inner corners of the eyes.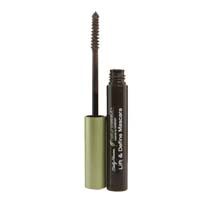 Line the upper lash line with a slight smudge of eyeliner, then apply one coat of mascara to top lashes only. Go for small travel size mascaras like Sally Hansen Natural Beauty Inspired by Carmindy Lift and Define Mascara. A dab of rosy cream blush on the apples of the cheeks and a light dusting of translucent powder along the T-zone will finish off your skin. Apply your favorite lip color and you're done.
When you arrive to your destination you'll look fresh as a daisy and your skin will be radiant!
As an established makeup artist, many beauty brands send me samples of their latest products for consideration. I only write about the items that I truly love and I always abide by Daily Makeover's Editorial Ethics Pledge in each of my Positively Beautiful posts.